Elevance Health, Data Analytics and Automation Intern- Graduate- Summer 2024 - Application via WayUp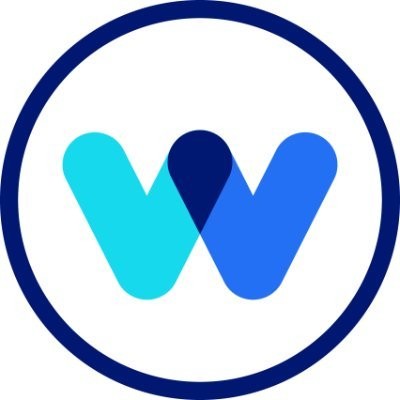 WayUp
Data Science
Atlanta, GA, USA
Posted on Friday, November 3, 2023
This role is with Elevance Health. WayUp is partnering with Elevance Health to hire top talent.
Description
Data Analytics and Automation Intern
Location: Atlanta, GA
This is a hybrid position, with preference for the candidate to be located within 50 mi of our Atlanta, GA Elevance Health office.
This Data Analytics and Automation Intern will be responsible for supporting our Strategic Claims, Pricing and Reimbursement team in several projects throughout the project delivery life cycle. For the duration of this internship, the selected candidate will be responsible for large-scale data analysis such as, identifying gaps or inefficiencies withing the available data, presenting recommendations for resolution, and quantifying the impact of proposed changes.
How you will make an impact:
Building, analyzing, and validating statistical models and data
Researching and utilizing AI, Machine Learning, and Automation solutions
Utilizing data processing tools to analyze large-scale datasets for accuracy and reasonableness
Supporting ad-hoc analytics and implementation projects as necessary


Minimum Requirements:
Ability to work 40 hour per week 8 hours per day May 20 to August 9
Currently enrolled in a Masters degree program at an accredited college/university. Preferred majors include, but are not limited to; Business Information Technology, Computer Science, Data Science, Data Analytics, Business Analytics, and Statistics
Experience in Python and SQL is required.
Students must be authorized to work in the U.S. without future visa sponsorship requirements


Preferred Skills, Capabilities and Experiences:
Experience in Java, NLP (Natural Language Processing), and/or automation is preferred
Previous experience within, or knowledge of, Claims/Healthcare is a plus
Excellent Problem-solving, Analytical, and Organizational skills
Excellent Communication and Presentation skills
Familiarity with Microsoft Office Products (Outlook, Excel, Word, PowerPoint, etc.)


Please be advised that Elevance Health only accepts resumes from agencies that have a signed agreement with Elevance Health. Accordingly, Elevance Health is not obligated to pay referral fees to any agency that is not a party to an agreement with Elevance Health. Thus, any unsolicited resumes, including those submitted to hiring managers, are deemed to be the property of Elevance Health.
Be part of an Extraordinary Team
Elevance Health is a health company dedicated to improving lives and communities - and making healthcare simpler. A Fortune 20 company with a longstanding history in the healthcare industry, we are looking for leaders at all levels of the organization who are passionate about making an impact on our members and the communities we serve. You will thrive in a complex and collaborative environment where you take action and ownership to solve problems and lead change. Do you want to be part of a larger purpose and an evolving, high-performance culture that empowers you to make an impact?
We offer a range of market-competitive total rewards that include merit increases, paid holidays, Paid Time Off, and incentive bonus programs (unless covered by a collective bargaining agreement), medical, dental, vision, short and long term disability benefits, 401(k) +match, stock purchase plan, life insurance, wellness programs and financial education resources, to name a few.
Elevance Health operates in a Hybrid Workforce Strategy, providing various levels of flexibility while also ensuring that associates have opportunities to connect in-person. Unless in a designated virtual-eligible role and specified as primarily virtual by the hiring manager, associates are required to work at an Elevance Health location at least once per week, and potentially several times per week. Specific requirements and expectations for time onsite will be discussed as part of the hiring process. Candidates must reside within 50 miles or 1-hour commute each way of a relevant Elevance Health location.
The health of our associates and communities is a top priority for Elevance Health. We require all new candidates in certain patient/member-facing roles to become vaccinated against COVID-19. If you are not vaccinated, your offer will be rescinded unless you provide - and Elevance Health approves - a valid religious or medical explanation as to why you are not able to get vaccinated that Elevance Health is able to reasonably accommodate. Elevance Health will also follow all relevant federal, state and local laws.
Elevance Health has been named as a Fortune Great Place To Work in 2022, has been ranked for five years running as one of the 2023 World's Most Admired Companies by Fortune magazine, and is a growing Top 20 Fortune 500 Company. To learn more about our company and apply, please visit us at careers.ElevanceHealth.com. Elevance Health is an Equal Employment Opportunity employer and all qualified applicants will receive consideration for employment without regard to age, citizenship status, color, creed, disability, ethnicity, genetic information, gender (including gender identity and gender expression), marital status, national origin, race, religion, sex, sexual orientation, veteran status or any other status or condition protected by applicable federal, state, or local laws. Applicants who require accommodation to participate in the job application process may contact ability@icareerhelp.com for assistance.