Success Academy Charter Schools, Executive Assistant, Education Institute - Application via WayUp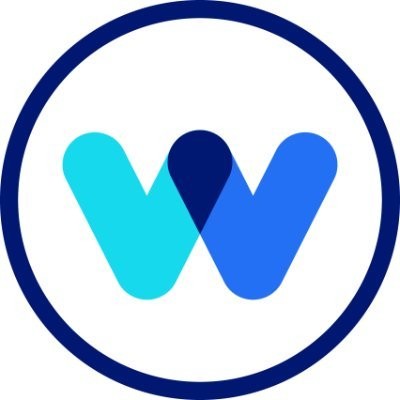 WayUp
Administration
New York, NY, USA
Posted on Friday, November 3, 2023
This role is with Success Academy Charter Schools. WayUp is partnering with Success Academy Charter Schools to hire top talent.
Thanks for your interest in Success Academy! Running the largest, fastest-growing, and highest-performing network of public charter schools in New York City takes a village - families, children, teachers, staff and faculty, advocates and supporters alike. We would love to welcome you to our community! We work tirelessly every day to ensure each child in NYC has access to a fun, rigorous, whole-child education regardless of zip code or economic status. When you join SA, you play a part in giving every student who walks through the doors of one of our 53 schools in NYC a fair shot at reaching his or her potential.
Job Description
Executive Assistant, Education Institute
The Education Institute is our engine for reimagining public education within our schools and far beyond, and brings together a powerful K-12 focus across content and design, implementation, and instructional development.
We need an extremely detail-oriented, organized, and efficient Executive Assistant to join our network's Education Institute, reporting to the Chief Learning Officer (CLO). We are looking for an ambitious, self-driven individual who is passionate about education reform, desires to be a future leader in education, and is looking to learn directly from one of education's finest leaders.
Key responsibilities include:
Management of special projects that directly impact the success of our schools
Orchestration of full department events, including conceptualization, planning, and execution of logistics for meetings and events for 100 participants
Management of meeting cadences for departmental meetings (both internal and external)
Administrative support for high level Education Institute meetings: Including ensuring calendar invites are accurate with correct attendees, date/time, Zoom link, and materials, reserving rooms in advance and ensuring room supports tech needs of meeting, set up of room furniture and tech for in-person meetings
Scheduling for Chief Learning Officer: Schedule a complex and dynamic calendar in alignment with the goals and priorities of CLO
Other administrative projects and operations as needed


A successful applicant will have the following skills, characteristics, and values:
Fast leader, hungry for feedback and continuous improvement, and proactive with asking questions
Demonstrate assertiveness in order to effectively manage communications with constituents at all levels of an organization
Exhibit excellent organizational and problem-solving skills, and the ability to handle multiple urgent priorities with high attention to detail in a dynamic environment
Organize and set priorities among a variety of complex tasks, including a high volume of regularly occurring work and a constantly changing array of special projects and calendar demands
Exhibit clear, succinct, and effective verbal and written communication in all aspects of your work
Demonstrate initiative to plan ahead and anticipate needs of the CLO
Produce high quality work product that is completed on time and free of errors


To apply, please send a resume and cover letter outlining your candidacy. Resumes without cover letters will not be reviewed .
Compensation Range
Annual Salary: $58,500.00 - $60,000.00
Exact Compensation May Vary Based On Skills And Experience.


Already an employee of Success Academies? Please go to your Okta Dashboard> Workday> Applications> Career to apply via our Internal Careers page.
We are an equal opportunity employer and value diversity at our organization. We do not discriminate on the basis of race, religion, color, national origin, gender, sexual orientation, age, marital status, veteran status, or disability status. We actively seek applications from people of all backgrounds to strengthen our community and the perspectives needed to flourish in a multicultural world. Success Academy offers a full benefits program and opportunities for professional growth. Learn more about our philosophy, benefits, and team at https://jobs.successacademies.org/working-here/ .
Success Academy Charter Schools does not offer employment-based immigration sponsorship.