Success Academy Charter Schools, School Associate (Non-Instructional) - Application via WayUp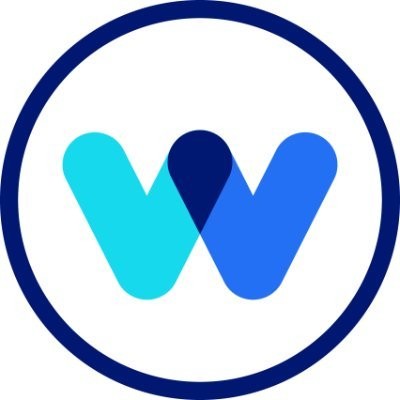 WayUp
New York, NY, USA
Posted on Wednesday, September 6, 2023
This role is with Success Academy Charter Schools. WayUp is partnering with Success Academy Charter Schools to hire top talent.
Thanks for your interest in Success Academy! Running the largest, fastest-growing, and highest-performing network of public charter schools in New York City takes a village - families, children, teachers, advocates, and supporters alike. We love to welcome you to our community! We work tirelessly every day to ensure each child in NYC has access to a fun, rigorous, whole-child education regardless of zip code or economic status. When you join SA, you play a part in giving every student who walks through the doors of one of our 49 schools in NYC a fair shot at reaching his or her potential.
Job Description:
The magic that happens in a Success Academy classroom is only possible because of what happens outside of it. Every school and student in our network is supported by an incredible team of non-instructional staff who keep our students, operations, facilities, and intelligence in top-shape. This team of schooling associates is the "secret sauce" behind our performance.
Schooling Associates are focused in three areas:
School Operations:
From field trips and assemblies to sports games and school supplies, School Operations Associates keep each school day beautifully smooth, efficient and on-track - no matter what.
Assessment Associates play a critical role in our school, keeping us on the bleeding edge of our student's growth, our instructional impact, and our schools' top performance.
Advocating for our most vulnerable scholars, Special Education Associates cut through all bureaucracy and red-tape to secure every government service available for our kids.
If you're passionate, with a strong work ethic, excellent organizational skills, and a gift for communicating, we would love to talk. During the interview process, we will discuss which of these roles would be the best fit for your background, skill set, and interests.
Qualifications
Eager to learn and grow in a mission-driven environment
Strong organizational, planning, and time-management skills
Goal, detail, and deadline-driven
Great communication skills, and an ability to drive change across multiple stakeholders
Champion of relationships with members of the school community (scholars, staff, leaders, families, etc.)
Flexibility to adapt in a fast-paced, entrepreneurial environment
Strong work ethic, flexibility and grit
Thrives on feedback


Compensation:
Starting From: $58,500.00 - exact compensation may vary based on skills and experience.
About Success Academy:
We're redefining what's possible in public education. We set out to tackle this education crisis with a groundbreaking school design that delivers a rigorous, whole-child education to students from all backgrounds. Today, as the fastest-growing, highest-performing chart school network in New York, our network of 49 K-12 schools enrolls 20,000 students, most of them low-income children of color, and outperforms every district in the state, proving irrefutably that all children are capable of excellence.
Current Success Academies Employees:
Please apply through the Jobs Posting in your Success Academies Workday Account .
You will be asked to log in through your Okta Profile.
We are an equal opportunity employer and value diversity at our organization. We do not discriminate on the basis of race, religion, color, national origin, gender, sexual orientation, age, marital status, veteran status, or disability status. We actively seek applications from people of all backgrounds to strengthen our community and the perspectives needed to flourish in a multicultural world. Success Academy offers a full benefits program and opportunities for professional growth. Learn more about our philosophy, benefits, and team at our Working Here page.
Success Academy Charter Schools does not offer employment-based immigration sponsorship.