Office Manager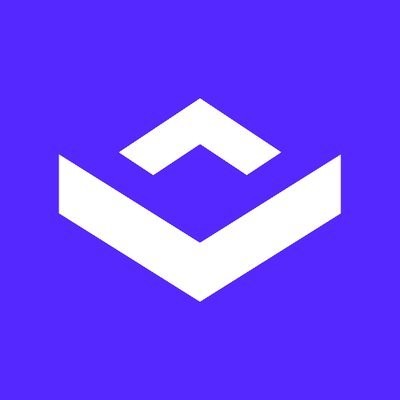 VTS
Operations
New York, NY, USA
Posted on Thursday, May 11, 2023
As the Office Manager, you will be the heart and soul of our New York office! You will drive the employee experience in our HQ by championing our VTS culture and values. You'll work with our Office Managers (in Chicago, Toronto, and the UK) and the wider Workplace Experience team to create a cohesive experience for all VTS employees, while partnering with our EAs and People Team on-site. You'll be an integral part of an upcoming office build-out and move, allowing you to take ownership of exciting changes, and make an impact on how we use our new space! You're a motivated self-starter who wants to make the most of each person's experience in our New York office.
Every day is different, but here's what you can expect:
Help our NY HQ start their day
You're the person we look forward to seeing every morning! Brewing coffee, stocking snacks and beverages, providing guests with access, and assisting with incoming and outgoing mail needs.
Be our Go-To Contact
You're the office expert. Whether it's requests from employees, vendor/building inquiries, or questions about the office - you'll determine the proper channel to address it, or follow through with solutions.
Keep our Office in Order
You take pride in an office that's in order. You'll make sure all shared office spaces are well stocked, clean, and organized throughout the day, while being proactive with managing inventory and ordering needed supplies.
Build our Workplace Culture from Day 1
You make the first day memorable. Assist with onboarding new employees in New York. You'll be granting office access and setting up their desk, to providing VTS swag and showing them around the office.
Cultivate Connections
You love to bring people together. Plan on-site and external events from start to finish: sourcing venues or vendors, ordering and serving catering, promoting the event, and of course - taking part in what you've planned!
Keep us Informed
You're a clear communicator. You will manage communications (slack, email, calendar invites, Workplace App) for all office related items such as events, updates, and notices. You can alert HQ in an emergency with clear instructions and a level head, but can just as easily switch to emojis and gifs when updating the team about events.
Support our Office Operations
You help wherever you can. Work with IT on employee setups and conferencing needs. Support Finance with monthly credit card consolidation and light bookkeeping while managing your own office budget. Be involved in Workplace policy and process, both on the Workplace Experience and People team.
To thrive in this role you:
Have strong organizational and planning skills in a fast-paced environment

Have a creative mind with an ability to suggest improvements

Are resilient: you like having a routine, but you're ready for the bumps too

Are a planner: you come up with solutions before anyone knows there is a problem

Are energized by meeting and working with different groups of people
What VTS Values & How We Show It
Strive for Excellence - We know your potential is unlimited. Take advantage of our executive coaches and our training and career development programs available to all employees!
Be Customer Obsessed - We're employee obsessed too! VTS offers competitive compensation, comprehensive health benefits (including dental and vision), pre-tax commuter benefits, and a 401(k) plan. Not to mention the fun stuff - quarterly happy hours, wellness events, clubs, and team lunches!
Be Curious - Benefit from a culture that promotes new learning. VTS offers an education stipend to all employees!
Move as One - We work in an open floor plan to promote cross-functional collaboration.
Take Ownership - Be an owner of the company you're building with our equity packages.
Appreciate the Difference - VTS embraces and celebrates diversity. We understand the importance of a strong work-life balance. We offer a flexible PTO policy, generous family leave program, and more!
ABOUT VTS
VTS is the commercial real estate industry's only technology company that unifies owners, operators, brokers, and tenants in a single platform to capitalize on opportunities revealed in every square foot of their properties. In 2013, VTS revolutionized the commercial real estate industry's leasing operations with what is now VTS Lease. Today, the VTS Platform is the largest first-party data source in the industry, transforming how strategic decisions are made and executed by CRE professionals across the globe.

With the VTS Platform, consisting of VTS Lease, VTS Market, VTS Activate, and VTS Data, every business stakeholder in commercial real estate is given real-time market information and workflow tools to do their job with unparalleled speed and intelligence. VTS is the global leader, with more than 60% of Class A office space in the U.S., and 12 billion square feet of office, retail, and industrial space is managed through our platform worldwide. VTS' user base includes over 45,000 CRE professionals and industry-leading customers such as Blackstone, Brookfield Properties, LaSalle Investment Management, Hines, BXP, Oxford Properties, JLL, and CBRE.

VTS maintains offices in New York City, London, Toronto, and Chicago.
To learn more about VTS and view our open roles, visit us at vts.com or follow us on Instagram (@WeAreVTS), Twitter (@WeAreVTS), or LinkedIn.
Pay Transparency
At VTS, we pride ourselves on articulating a clear and transparent philosophy around equitable, impartial compensation that will allow us to recruit and retain an exceptional team. Base salary is market driven at the point in time of offer and is based on tier 1 market data. The salary for this role will range between $67,500 to $82,500 and is determined by a few factors including your skills, prior relevant experience, quality of interviews, leveling and geography.
EEO Guidelines
VTS embraces diversity and equal opportunity in a serious way. We are committed to building a team that represents a variety of backgrounds, perspectives, and skills. The more inclusive we are, the better our work will be.
All your information will be kept confidential according to EEO guidelines. For more information about what we collect and how we use it, please refer to the
Candidate Privacy Statement.
If you have a disability or special need that requires accommodation at any time during the recruitment process, please let us know at
ta@vts.com