Enterprise Risk Management Specialist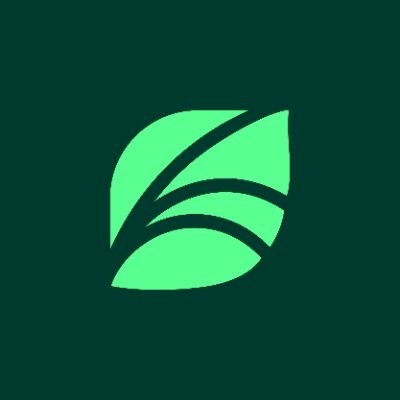 Spring Health
Remote
Posted on Saturday, November 4, 2023
Our mission: to eliminate every barrier to mental health.
Spring Health is a comprehensive mental health solution for employers and health plans. Unlike any other solution, we use clinically validated technology called Precision Mental Healthcare to pinpoint and deliver exactly what will work for each person — whether that's meditation, coaching, therapy, medication, and beyond.
Today, Spring Health equips over 800 companies, from start-ups to multinational Fortune 500 corporations, as a leading and preferred mental health service. Companies like J.P. Morgan Chase & Co., Microsoft, J.B. Hunt, Bumble, and Instacart use the Spring Health platform to provide mental health services to thousands of their team members globally. We have raised over $370 million from prominent investors including Kinnevik, Tiger Global, Northzone, RRE Ventures, and many more. Thanks to their partnership, our current valuation has reached $2.5 billion.
The Enterprise Risk Management Specialist is an essential member of the legal and corporate compliance team. He or she will report to the General Counsel, and is responsible for assisting in the development, planning, and monitoring of all enterprise risk management-related functions. This includes, but is not limited to evaluating organizational risk, assisting in mitigation strategies, and building meaningful relationships amongst departments to monitor risks. The successful candidate must be agile, with a demonstrated ability to pivot and manage a workload properly and timely, and able to work as part of a close-knit team in a fast-paced environment of a highly regulated healthcare company.
What you'll be doing:
Identify and evaluate any significant risks and opportunities with the help of business areas and develop risk profiles for Spring Health.
Gather risk-related data from internal and external resources and conduct analyses to identify, validate, and report emerging risks for consideration and follow-up by the Spring Health Enterprise Risk Management Committee.
Track open issues and corrective action plans and independently validate issue closures for effective operation of the ERM program.
Evaluate enterprise risks in the context of SASB ESG framework, where applicable.
Assist business areas in determining action mitigation plans and recommend resourcing to achieve target risk reductions.
Conduct reviews to assess control environments to help develop additional controls and audit programs to assist with the execution of risk mitigations plans.
Educate and train business users in the concepts and best practices in ERM to promote business risk awareness and effective risk management.
Liaise closely with the Corporate Compliance Committee, Information Security Operations Committee, Quality Committee and other departments to ensure proper escalation of business area risks.
Work closely with the General Counsel in relation to the interdependence and integration of risk and continuity requirements.
Communicate regularly, formally and informally with risk owners and other risk management specialists within Spring Health.
Maintain documentation to ensure correctness and consistency with best practices.
Manage all necessary insurance coverage, including property/casualty, general liability, cybersecurity, etc.
Any other duties as assigned in relation to business resilience in Spring Health.
What we expect from you:
Bachelor's degree from four-year college. A master's degree or relevant certifications (e.g., COSO ERM, CRM, PMI-RMPetc.) a plus.
8+ years of progressive experience, with significant experience in risk management.
In-depth understanding of various risk categories and their impact on an organization's operations and strategic objectives.
Proven experience in developing and implementing risk management strategies, frameworks, and policies.
Knowledge of relevant laws, regulations, and industry standards related to risk management and compliance.
Highly organized and able to manage complex projects from end-to-end.
Strong sense of ownership and accountability over assigned projects and tasks.
Excited about working on a broad variety of risk areas.
High level of integrity, professionalism, intellectual curiosity, and willingness to grow.
Participate as a team player in all phases of the organization; remain open and responsive to change.
Maintain strict confidentiality of personnel data, proprietary information, and sensitive materials as required.
The target salary range for this position is $129,000 - $159,350, and is part of a competitive total rewards package including stock options, benefits, and incentive pay for eligible roles. Individual pay may vary from the target range and is determined by a number of factors including experience, location, internal pay equity, and other relevant business considerations. We review all employee pay and compensation programs annually at minimum to ensure competitive and fair pay.
Our privacy policy: https://springhealth.com/privacy-policy/
Spring Health is proud to be an equal opportunity employer. We do not discriminate in hiring or any employment decision based on race, color, religion, national origin, age, sex, marital status, ancestry, disability, genetic information, veteran status, gender identity or expression, sexual orientation, or other applicable legally protected characteristic. We also consider qualified applicants regardless of criminal histories, consistent with applicable legal requirements. Spring Health is also committed to providing reasonable accommodations for qualified individuals with disabilities and disabled veterans. If you have a disability or special need that requires accommodation, please let us know.