Senior Staff Accountant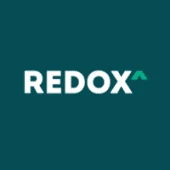 Redox
Accounting & Finance
United States
Posted on Saturday, July 15, 2023
Redox is on a mission to make the world's healthcare data useful. Redox accelerates the development and distribution of healthcare products with a full-service integration platform to securely and efficiently exchange healthcare data. With just one connection, data can be transmitted across a growing network of 2500+ provider organizations and 400+ healthcare products. Redox connections serve tens of millions of patient records per day, leveraging a single data standard compatible with more than 90 electronic health record systems.
We are expanding our team and looking to add an experienced
Senior Staff Accountant
to join our team!
As a Senior Staff Accountant, you will own the general ledger and all day-to-day accounting activities, including overseeing our collections efforts. This is a hands-on role and will work closely with our Sales and People team and across all departments of the company. You should have a thorough knowledge of accounting procedures, including preparing month-end reports.
As a Sr. Staff Accountant, you will:
Responsible for full-cycle accounting duties
Lead complex accounting projects and initiatives with other members of the accounting and finance team or with other departments
Implement continuous improvement methodologies to facilitate highly scalable processes
Proactively take the initiative to research accounting pronouncements and how they should be implemented in our processes
Assist with the maintenance of customer and vendor contract repository
Generate invoices for customers and work with the customer and sales team when questions arise. Own AR aging follow up, cash forecasting, and KPIs
Develop and document business processes and accounting policies
Assist with annual audits, investigate and resolve audit findings, account discrepancies, and issues of non-compliance
Help maintain accounting policies and practices to ensure adherence to proper accounting methods and principles
Create financial statements and related financial reports
Ensure accuracy in the general ledger
Maintain timely and accurate accounts payable process, including coding invoices and regular payment processing
Mentor junior team members
About you:
A tech-savvy and forward-thinking lover of all things finance and accounting, whose entrepreneurial spirit, work experience, and incredible motivation make you stand out in the crowd
A competitor at heart and you love the challenge of growth and recognize the beauty of the journey
Excited about growing your career in a dynamic start-up environment and the exciting changes that are happening in the medical technology industry
To be successful in this role, your skills and experience should include:
5+ years of progressive experience in accounting
Experience interfacing with multiple departments of an organization
Experience in high-growth technology businesses
Must manage multiple deliverables with a roll-up-your-sleeves attitude
Superior analytical and problem-solving skills
Process-oriented and strong attention to detail
Excellent interpersonal skills with a proven ability to communicate effectively in a distributed workforce
Nice to have skills:
Experience with Quickbooks Online, Maxio, bill.com and Salesforce
Experience working for a high growth stage company
Audit experience
Experience streamlining, simplifying and accelerating financial reporting processes
Direct interaction with customers and vendors
Please keep reading...
Research shows that while men apply to jobs when they meet an average of 60% of the criteria, women and other marginalized folks tend to only apply when they check every box. So if you think you have what it takes, but don't necessarily meet every single point on the job description, please still get in touch. We'd love to have a chat and see if you could be a great fit. https://hbr.org/2014/08/why-women-dont-apply-for-jobs-unless-theyre-100-qualified
What We Do
Healthcare organizations and technology vendors connect to Redox once, then authorize what data they send to and receive from partners through a centralized hub. Redox's cloud-based platform is vendor and standards-agnostic and enables the secure and efficient exchange of healthcare data.
This approach eradicates the need for point-to-point integrations and accelerates the discovery, adoption, and distribution of patient and provider-facing technology solutions. With hundreds of healthcare organizations and technology vendors exchanging data today, Redox represents the largest interoperable network in healthcare. Learn how you can leverage the Redox platform at
www.redoxengine.com
.
Other Stuff About Us
Redox is an EEO company. We fully support the diversity of our team! Here's a recent blog post about our stance on diversity and belonging:
Diversity at Redox
As part of our ongoing work to build more diverse teams at Redox, when applying, you will be asked to complete a voluntary EEO survey. This survey is anonymous, we cannot link your application record with your survey responses. - We request that you complete this voluntary survey as we run monthly reports for each team which provides data for diversity in terms of gender and ethnic background in our Applicants and in our Hired Redoxers. We take this data very seriously and really appreciate your willingness and time to complete that step in the process.
We believe in holding ourselves to a high standard of conduct. Here's how we think about this:
Redox Code of Conduct
Successful candidates must be eligible to be employed in the US and must reside & work in the continental US.
Thank you for your interest in Redox!