Integration Coordinator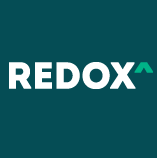 Redox
Sales & Business Development
United States
Posted on Thursday, May 4, 2023
At the heart of Redox's mission is the fundamental desire to enable frictionless adoption of technology. As the health tech industry continues to develop new interoperability standards, our team strives to enable the highest quality of patient care and relies on the Integration Coordinators in our Customer Success Organization to share information across disparate systems and enable our partners to focus on innovation while we focus on the integration. Do you thrive in roles where no two days are the same? Then you've found your match. With each connection, this group of experts tackle a unique set of challenges.
In this role, you'll use your project management skills, people smarts, analytical skills, and existing interoperability standards to normalize data to our API and to enable not just one but all applications on the Redox network to leverage your solution. Your know-how won't be limited to the technical realm; both application and HCO counterparts will look to you to provide sound advice for technical and implementation strategies, project progress, and go-live and support assistance.
You'll make a positive impact from day one as part of a collaborative and committed team, and will enjoy opportunities to grow toward your strengths and what interests you most.
Responsibilities
Work closely with customers to ensure timelines and technical requirements for concurrent integration projects are met
Utilize a graphical user interface to design, install, configure, test, modify interfaces and provide go-live support
Create documentation for the process so that future Redoxers know how to solve potential issues
Communicate statuses to customers and stakeholders
Continue education on integration standards used in the industry
Willingness to travel nationwide 5-10%
About You
Passionate about solving complex problems that improve the state of the world
Intellectually curious with a desire to learn
Respectful, inclusive, soliciting and incorporating input from others
Biased towards action and creating a positive impact
Comfortable exploring new and uncharted knowledge areas
Roles you may have had (in any industry): Project Coordinator, Project Manager, Data Analyst, Project Analyst, Interface Analyst
Integration implementation or standards experience (HL7v2, X12, FHIR, etc.)
Please keep reading...
Research shows that while men apply to jobs when they meet an average of 60% of the criteria, women and other marginalized folks tend to only apply when they check every box. So if you think you have what it takes, but don't necessarily meet every single point on the job description, please still get in touch. We'd love to have a chat and see if you could be a great fit. https://hbr.org/2014/08/why-women-dont-apply-for-jobs-unless-theyre-100-qualified
What We Do
Healthcare organizations and technology vendors connect to Redox once, then authorize what data they send to and receive from partners through a centralized hub. Redox's cloud-based platform is vendor and standards-agnostic and enables the secure and efficient exchange of healthcare data.
This approach eradicates the need for point-to-point integrations and accelerates the discovery, adoption, and distribution of patient and provider-facing technology solutions. With hundreds of healthcare organizations and technology vendors exchanging data today, Redox represents the largest interoperable network in healthcare. Learn how you can leverage the Redox platform at
www.redoxengine.com
.
Other Stuff About Us
Redox is an EEO company. We fully support the diversity of our team! Here's a recent blog post about our stance on diversity and belonging:
Diversity at Redox
As part of our ongoing work to build more diverse teams at Redox, when applying, you will be asked to complete a voluntary EEO survey. This survey is anonymous, we cannot link your application record with your survey responses. - We request that you complete this voluntary survey as we run monthly reports for each team which provides data for diversity in terms of gender and ethnic background in our Applicants and in our Hired Redoxers. We take this data very seriously and really appreciate your willingness and time to complete that step in the process.
We believe in holding ourselves to a high standard of conduct. Here's how we think about this:
Redox Code of Conduct
Successful candidates must be eligible to be employed in the US and must reside & work in the continental US.
Thank you for your interest in Redox!