Sr. Manager of Revenue Operations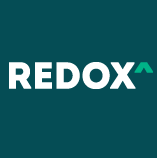 Redox
Operations
United States
Posted on Thursday, April 20, 2023
The Sr. Manager of Revenue Operations serves as a key member of the go-to-market team and reports through the Chief Financial Officer. This role will lead a team of revenue operations specialists and build the data and infrastructure to enable Redox's growth plans. This individual will also provide analytical thought leadership for go-to-market plans, sales plans, marketing activities and deliver actionable insights to establish operational priorities.
Note: The position(s) are open if posted.
Responsibilities:
Lead a team of Sales Operations Analysts, owning all management duties of this group
Oversee the maintenance of the GTM organization's tech stack and build/support the technologies and workflows for Salesforce, etc.
Monitor revenue metrics and report on how they are performing against company goals & KPIs
Define and prioritize the technology and process needs of the GTM organization
Work across teams to identify opportunities for optimization through improvements to processes and/or tools
Generate insights and cultivate an environment of data-driven decision making by leveraging the sales technology systems
Champion data hygiene and sales process best practices
Drive the adoption & maintenance of best practices around processes and policies to ensure consistency throughout new hire and/or customer onboarding, training, and service delivery
About You:
Minimum of 7 years experience in Sales Operations
Minimum of 4 years of experience managing a Sales Operations team
Deep knowledge of tools used by the Redox Sales team (Salesforce, Domo)
Able to efficiently & effectively prioritize tasks that support the customer and their journey
Experience working in healthcare is a plus
Please keep reading...
Research shows that while men apply to jobs when they meet an average of 60% of the criteria, women and other marginalized folks tend to only apply when they check every box. So if you think you have what it takes, but don't necessarily meet every single point on the job description, please still get in touch. We'd love to have a chat and see if you could be a great fit. https://hbr.org/2014/08/why-women-dont-apply-for-jobs-unless-theyre-100-qualified
What We Do
Healthcare organizations and technology vendors connect to Redox once, then authorize what data they send to and receive from partners through a centralized hub. Redox's cloud-based platform is vendor and standards-agnostic and enables the secure and efficient exchange of healthcare data.
This approach eradicates the need for point-to-point integrations and accelerates the discovery, adoption, and distribution of patient and provider-facing technology solutions. With hundreds of healthcare organizations and technology vendors exchanging data today, Redox represents the largest interoperable network in healthcare. Learn how you can leverage the Redox platform at
www.redoxengine.com
.
Other Stuff About Us
Redox is an EEO company. We fully support the diversity of our team! Here's a recent blog post about our stance on diversity and belonging:
Diversity at Redox
As part of our ongoing work to build more diverse teams at Redox, when applying, you will be asked to complete a voluntary EEO survey. This survey is anonymous, we cannot link your application record with your survey responses. - We request that you complete this voluntary survey as we run monthly reports for each team which provides data for diversity in terms of gender and ethnic background in our Applicants and in our Hired Redoxers. We take this data very seriously and really appreciate your willingness and time to complete that step in the process.
We believe in holding ourselves to a high standard of conduct. Here's how we think about this:
Redox Code of Conduct
Successful candidates must be eligible to be employed in the US and must reside & work in the continental US.
Thank you for your interest in Redox!