Office Manager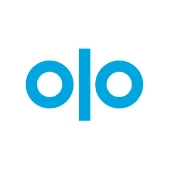 Olo
Operations
New York, NY, USA
Posted on Friday, November 17, 2023
We are looking for a Real Estate & Facilities Manager who will be responsible for overseeing all aspects of Olo's HQ facilities and assist with ESG reporting.
Reporting to the Sr. Director of Environment, Social and Governance (ESG), you will support employees access to our HQ building, reserving desk space, and general office and facilities duties including but not limited to overseeing all construction and maintenance updates to the office, reporting on relevant data, researching new potential office space, and ensuring a clean and tidy office environment.
This is a part time position (30 hours/week), based at Olo's headquarters in New York City and required to be in-office Monday-Thursday.
What You'll Do
Coordinate office updates - (i.e. building out of new conference room space)
Oversee and respond to all facilities requests
Manage daily office operations and procedures
Collect and report all relevant office and facilities data - energy usage, amount of waste, attendees, etc.
Partner with ESG Lead on any office-related sustainability initiatives
Maintain a professional, clean, tidy office environment
Ensure adherence to proper recycling, composting, and trash practices at Olo HQ
Manage employee access to the elevator, reaching out to the building to get their access set up, responding to issue inquiries, badge access recording
Responsible for office desk reservation system, support and usage
Oversee and manage Olo's office-related vendor list and contracts, track renewal dates, manage renewals as appropriate
Manage Olo's HQ lease document, understand when we're up for renewal, manage the search for alternative office locations when needed
Assist with editing, writing and compiling real estate documentation as needed
What We'll Expect From You
Minimum 2+ years of office and facilities management experience
Experience in B2B SaaS and/or restaurant technology industry is a plus
Experience with Kastle and Envoy software systems is a plus
Excellent communication skills with demonstrated ability to effectively work with senior management as needed
Passion to learn more about ESG and related activities
Proven track record managing cross-functional relationships and working cross-functionally
Ability to multitask and take initiative
Ability to use Google Suite, video conferencing platforms and other related technologies
About Olo
Olo is the engine of hospitality powering the restaurant industry's digital transformation. As a leading open SaaS platform, we enable over 600 restaurant brands to jointly reach 85 million connected guests across approximately 84,000 locations. More than two million orders per day run on Olo's platform, allowing brands to maximize the convergence of digital and brick-and-mortar operations while raising the bar on hospitality. The result: brands do more with less and make every guest feel like a regular. With integrations to over 300 technology partners, our customers can build digital experiences with the largest and most flexible restaurant commerce ecosystem on the market. You have likely used Olo and not even known it! Learn more at
olo.com
.
Our best estimate of the compensation range for this opportunity is $28-33 hourly, depending on the experience you bring. We look forward to discussing your salary expectations and our full total rewards offerings throughout the interview process.
We encourage you to apply!
We value diversity.
At Olo, we know a diverse and inclusive team makes our workplace better. Don't meet every single qualification in the job description? Market data shows that women and people of color are less likely to apply to jobs unless they meet every single qualification. We are dedicated to building a diverse, inclusive, and authentic workplace that is free from discrimination and harassment; this allows us to make better decisions and better serve the communities we're a part of. So if you're excited about this role but your previous experience doesn't align perfectly with every qualification in the job description, we encourage you to apply anyway. You may be just the right candidate for this or other roles.
All applicants receive consideration for employment. We do not discriminate on the basis of race, religion, color, national origin, gender identity, sexual orientation, pregnancy, age, marital status, veteran status, or disability status.