Senior Director, Sales Enablement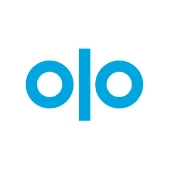 Olo
Sales & Business Development
New York, NY, USA · Remote
Posted on Saturday, September 9, 2023
Olo is growing and looking for a leader to build and lead the Sales Enablement function as we continue to scale our GTM teams. You will hire and develop a team of Sales Enablement professionals, define the strategy and partner cross-functionally to achieve it and make our Sales teams even more successful.
The Sr. Director of Sales Enablement will bring an iterative, agile product mind-set with a balanced voice of direction and initiative.
Reporting to the VP, Revenue Operations, you will oversee the design and implementation of new hire onboarding, training, enablement and resourcing, and best-in-class Go to Market motions.
You can work remotely from anywhere in the U.S. or at Olo's headquarters in NYC.
What You'll Do
Grow and lead Olo's Sales Enablement team through our next stage of growth
Collaborate with Sales, Product, Marketing and Customer Success teams to develop effective enablement resources and programming, including onboarding, product and solutions training, sales methodology training, and new tools for enablement adoption
Manage major company enablement initiatives including new system processes/rollout, sales kickoff, etc.
Drive alignment across Executive leaders on enablement priorities, setting team objectives and enablement roadmaps, outcome measures and investment globally for Olo
Accountable for Global New Hire Onboarding Programs and competency programs for: Pre-Sales, Inside Sales/XDRs, Direct Sales and Customer Success
Provide oversight of product depth certification development for Olo product roadmaps. Partner for growth in delivery capacity and technical expertise for Olo, customers and partners
Trusted advisor with strategic oversight and change readiness across major change/company initiatives in the company
Collaborate with key stakeholders of enablement systems and technology across the organization (helping identify, promote and gain adoption)
Partner with other Revenue Operations leaders to drive qualitative and quantitative measures and indicators, reporting and benchmarks for productivity
Be a leading voice in the market for world class enablement across peers, prospects, customers

Build and lead a high performing team who will:

Deliver and mature internal and external enablement programs, tools and solutions that move the needle for productivity and efficiency
Curate, build and amplify amazing content for maximum impact to the GTM teams
Build learning assets and paths for competency, foraging and sharing
Increase productivity and product depth across Olo, our customers and our partners
Build out world class field enablement programs to equip sales and customer success teams with the right skills, knowledge, processes and enablement tools to maximize sales growth and customer impact
What We'll Expect From You
8+ years of experience as a Sales Enablement leader in a high-growth B2B SaaS environment
Demonstrated results in building strong, effective enablement teams
Proven track record of implementing modern and creative sales enablement practices
You are an outcomes-driven builder of high performing teams
You have deep empathy for the stakeholder everyday struggles and challenges. You always put their needs first, and you're unwavering in your desire to provide the best experiences for users
Connector and bridge between disciplines of cross marketing, sales, service, product, and any other disciplines whose roles directly or indirectly influence the value lifecycle of a customer and partner
Experience with strategy of near and long term enablement goals
Ability to structure and lead steering and governance to align top level leaders
Proven track record influencing product direction and strategy with actionable insights
Solid understanding of best practices for conducting research (qualitative and quantitative) in user experience, product design, or technology contexts
Excellent management, communication, and presentation skills
Legally able to work in the United States
About Olo
Olo is the engine of hospitality powering the restaurant industry's digital transformation. As a leading open SaaS platform, we enable over 600 restaurant brands to jointly reach 85 million connected guests across approximately 84,000 locations. More than two million orders per day run on Olo's platform, allowing brands to maximize the convergence of digital and brick-and-mortar operations while raising the bar on hospitality. The result: brands do more with less and make every guest feel like a regular. With integrations to over 300 technology partners, our customers can build digital experiences with the largest and most flexible restaurant commerce ecosystem on the market. You have likely used Olo and not even known it! Learn more at
olo.com
.
We're remote-friendly.
Since 2015, we have been evolving our culture to continue to support a more distributed workforce and now over 75% of our team works remotely across the U.S. If you're in the New York City area, you can choose to work remotely or from Olo's headquarters, located in Tribeca.
We offer great benefits, such as 20 days of paid time off, 10 separate sick days, 11 holidays plus year-end closure, fully paid health, dental and vision care premiums, a 401k match, remote-office stipend, company equity, a generous parental leave plan, volunteer time off, gift matching policy, and more!
Our best estimate of the compensation range for this opportunity is $185-205k annually, depending on the experience you bring and your location. This role is also eligible for incentive compensation. We look forward to discussing your salary expectations and our full total rewards offerings throughout the interview process.
We encourage you to apply!
We value diversity.
At Olo, we know a diverse and inclusive team makes our workplace better. Don't meet every single qualification in the job description? Market data shows that women and people of color are less likely to apply to jobs unless they meet every single qualification. We are dedicated to building a diverse, inclusive, and authentic workplace that is free from discrimination and harassment; this allows us to make better decisions and better serve the communities we're a part of. So if you're excited about this role but your previous experience doesn't align perfectly with every qualification in the job description, we encourage you to apply anyway. You may be just the right candidate for this or other roles.
All applicants receive consideration for employment. We do not discriminate on the basis of race, religion, color, national origin, gender identity, sexual orientation, pregnancy, age, marital status, veteran status, or disability status.