Sr. Customer Success Manager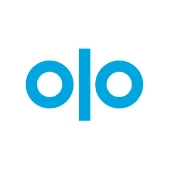 Olo
Customer Service, Sales & Business Development
New York, NY, USA · Remote
Posted on Thursday, August 17, 2023
We are looking for a Sr. Customer Success Manager who will manage deliverables for key customer accounts. You will ensure the highest levels of customer satisfaction and be the constant connection between Olo and our customers. You will work cross functionally with Technical Specialists, Customer Support, Product/Development and Engineering teams to achieve outstanding utilization of the digital ordering platform.
We want people who are passionate about building customer relationships, technology and who have a proven track record of providing great customer service experiences.
You can work remotely from anywhere in the U.S. or at Olo's headquarters in NYC.
What You'll Do
Develop a comprehensive understanding of client goals and a rigorous pursuit to achieve them alongside Olo's business goals
Manage a portfolio of 15-20 high touch customers who are deeply engaged with the Olo product suite along with developing their tech stack integration (Delivery, Switchboard, API partners, etc) by working with multiple touch points within the customer's organization including IT, Marketing, Operations, and customer partners to accomplish key client results (e.g., driving digital ordering sales volumes, support adoption of new Olo products, KPI goal alignment, etc.)
Enhance overall customer well-being by managing customer health, addressing any issues, acting as their escalation point of contact and internal voice
Become a trusted advisor to customer partners and executive sponsors to promote product adoption through compelling data storytelling
Consistently and thoroughly document customer progress, strategic engagements, retention risks, and expansion opportunities
Communicate requested product enhancements internally, using Jira and managing customer expectations on the deliverable of these requests
Provide consultation based on client needs, e.g., identify performance improvement opportunities, as well as sharing insights & advice for optimizing platform utilization, and have a data-driven approach to solutions
Ensure customers receive optimum levels of service and maintain high levels of customer satisfaction resulting in increasing customer loyalty and client retention
Advocate customer needs/issues cross-departmentally and working to both help solve issues and identify up-sell revenue expansion opportunities for the Growth Account Executives
What We'll Expect From You
5+ years experience in a client-facing role
3+ years of Customer Success/Account Management/Strategist or Relationship Manager
SaaS experience strongly preferred
Restaurant technology experience with digital marketing, CDP, and digital ordering is a plus
Experience dealing with large, complicated accounts, at the most senior levels
Capability as credible C-level advisor/coach, especially around change management (cultural, technical, and business)
Excellent project management experience applying internal resources and external partners to accomplish deadlines to ultimately drive revenue retention and growth
Ability to analyze data and articulate a narrative to achieve business goals
Salesforce experience is a plus
Willingness to travel approximately 10% of the time to customer's HQ for Business Reviews, attending franchisee conferences, etc. Reasonable accommodations will be made for those unable to travel.
Legally able to work in the United States
About Olo
Olo is the engine of hospitality powering the restaurant industry's digital transformation. As a leading open SaaS platform, we enable over 600 restaurant brands to jointly reach 85 million connected guests across approximately 84,000 locations. More than two million orders per day run on Olo's platform, allowing brands to maximize the convergence of digital and brick-and-mortar operations while raising the bar on hospitality. The result: brands do more with less and make every guest feel like a regular. With integrations to over 300 technology partners, our customers can build digital experiences with the largest and most flexible restaurant commerce ecosystem on the market. You have likely used Olo and not even known it! Learn more at
olo.com
.
We're remote-friendly.
Since 2015, we have been evolving our culture to continue to support a more distributed workforce and now over 75% of our team works remotely across the U.S. If you're in the New York City area, you can choose to work remotely or from Olo's headquarters, located in Tribeca.
We offer great benefits, such as 20 days of paid time off, 10 separate sick days, 11 holidays plus year-end closure, fully paid health, dental and vision care premiums, a 401k match, remote-office stipend, company equity, a generous parental leave plan, volunteer time off, gift matching policy, and more!
Our best estimate of the compensation range for this opportunity is $75k-85k annually, depending on the experience you bring and your location. This role is also eligible for incentive compensation. We look forward to discussing your salary expectations and our full total rewards offerings throughout the interview process.
We encourage you to apply!
We value diversity.
At Olo, we know a diverse and inclusive team makes our workplace better. Don't meet every single qualification in the job description? Market data shows that women and people of color are less likely to apply to jobs unless they meet every single qualification. We are dedicated to building a diverse, inclusive, and authentic workplace that is free from discrimination and harassment; this allows us to make better decisions and better serve the communities we're a part of. So if you're excited about this role but your previous experience doesn't align perfectly with every qualification in the job description, we encourage you to apply anyway. You may be just the right candidate for this or other roles.
All applicants receive consideration for employment. We do not discriminate on the basis of race, religion, color, national origin, gender identity, sexual orientation, pregnancy, age, marital status, veteran status, or disability status.