SVP, Commercial Strategy & Operations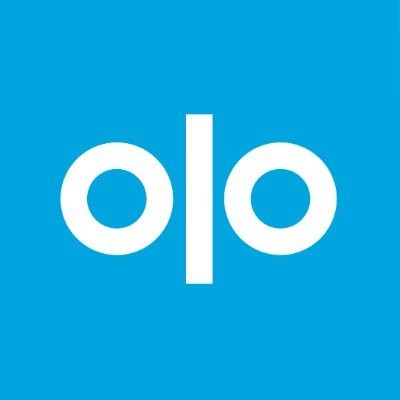 Olo
Operations
New York, NY, USA · Remote
Posted on Friday, May 12, 2023
Olo's SVP, Commercial Strategy and Operations is responsible for creating scalable and best in class go-to-market operations, strategies, and overall infrastructure to grow Olo. This leader will take our vision and partner to build a GTM strategy and operational roadmap for how we make the vision a reality. This role works across all functional groups at Olo including marketing, product, finance, strategy and operations, people, and legal. Key to success will be accelerating go-to market strategies cross-functionally and establishing an operational cadence with a focus on helping Olo get to $1B in revenue.
Reporting to Olo's Chief Revenue Officer, this role can work remotely from anywhere in the U.S. or at Olo's headquarters in NYC.
What You'll Be Doing
Oversee teams and optimize processes, policies and infrastructure around three core areas: Strategy, Enablement and Operations, in order to help evolve Olo's commercial processes and operations to support our path to $1B in revenue.
Commercial Strategy:
Develop and orchestrate short and long term go-to-market organizational strategy and sales frameworks, in partnership with CRO, including organizational structure, goal setting, sales, customer growth, customer type and channel strategy
Fiscal/budget planning: Territory & account planning, GTM Incentive design, fiscal year execution budget, headcount planning
Drive strategy, content and execution (in partnership with Field Marketing) of annual sales kickoff and all revenue-wide team initiatives
Institutionalize and continuously evolve our sales discipline and strategy roadmap for the Sales and Customer Success teams, ensuring that our strategy, operations and services are constantly improving and evolving to meet the needs of our clients.
Voice of Revenue org, leading commercial wide communications and rhythm of the business, in partnership with CRO
Sales & Customer Success Enablement:
Build, scale and oversee functional Enablement team to oversee the development and communication of sales processes including Playbooks, Sales Methodologies, and Sales Stage Management Guides
Develop a commercial enablement strategy with a focus on increasing rep knowledge, facilitating the deal cycle, and improved rep onboarding and productivity Provide oversight of enablement team who owns global training onboarding programs and eLearning curriculum for the GTM organization
Support revenue leadership talent growth through coaching and development programs
Customer Team Operations, Intelligence and Compensation:
Build and manage the annual sales plan and attainment tracking cadence
Collaborate with FP&A and Revenue leaders to provide accurate forecasting, analytics and planning that delivers predictable sales and customer intelligence
Manage and optimize sales and customer technology stack to ensure efficient execution and usage across all technologies including SFDC, Gong, etc
Evolve sales and customer experience reporting and other meaningful internal intelligence to drive actionable insight on the commercial business, people, and process
What We'll Expect From You
15+ years of experience in scaled SaaS enterprise organization(s)
Demonstrated success in scaling GTM organizations of varying sizes and maturity
Experience building and leading teams across various sales disciplines including sales enablement, customer operations, commercial strategy, sales compensation
Financial acumen and experience managing a P&L
Demonstrated success upskilling GTM planning organizations
Metrics driven with ability to analyze and leverage data
Proven experience creating team atmosphere while achieving key objectives
Experience with transformation and change management
About Olo
Olo is the engine of hospitality powering the restaurant industry's digital transformation. As a leading open SaaS platform, we enable over 600 restaurant brands to jointly reach 85 million connected guests across approximately 84,000 locations. More than two million orders per day run on Olo's platform, allowing brands to maximize the convergence of digital and brick-and-mortar operations while raising the bar on hospitality. The result: brands do more with less and make every guest feel like a regular. With integrations to over 300 technology partners, our customers can build digital experiences with the largest and most flexible restaurant commerce ecosystem on the market. You have likely used Olo and not even known it! Learn more at olo.com
We're remote-friendly.
Since 2015, we have been evolving our culture to continue to support a more distributed workforce and now over 75% of our team works remotely across the U.S. If you're in the New York City area, you can choose to work remotely or from Olo's headquarters, located in Tribeca.
We offer great benefits, such as 20 days of paid time off, 10 separate sick days, 11 holidays plus year-end closure, fully paid health, dental and vision care premiums, a 401k match, remote-office stipend, company equity, a generous parental leave plan, volunteer time off, gift matching policy, and more!
Our best estimate of the compensation range for this opportunity is $290-310K annually [with an incentive target of 35%], depending on the experience you bring and your location. We look forward to discussing your salary expectations and our full total rewards offerings throughout the interview process.
We encourage you to apply!
We value diversity.
At Olo, we know a diverse and inclusive team makes our workplace better. Don't meet every single qualification in the job description? Market data shows that women and people of color are less likely to apply to jobs unless they meet every single qualification. We are dedicated to building a diverse, inclusive, and authentic workplace, that is free from discrimination and harassment; this allows us to make better decisions and better serve the communities we're a part of. So if you're excited about this role but your previous experience doesn't align perfectly with every qualification in the job description, we encourage you to apply anyway. You may be just the right candidate for this or other roles.