Engineering Manager, GDP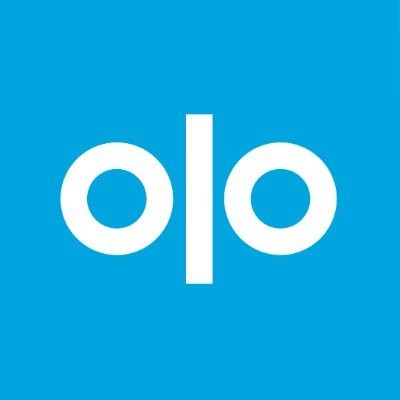 Olo
Software Engineering, Other Engineering
New York, NY, USA · Remote
Posted on Thursday, May 11, 2023
We are looking for an Engineering Manager to grow and scale our GDP team within the Guest Engagement and Operations organization.
We want a person who has solid technical leadership skills especially with scaling distributed systems and who is passionate about building and growing high performing engineering teams, working on core backend services, data integrity, and our Guest Data Platform (A CDP purpose built for restaurants).
You will report to Gunnar Holwerda, who leads our Guest Engagement product teams. The team you will manage creates robust integrations and resolution technology to understand who is interacting with the restaurant, what they're doing, and their current and future value potential. There is a tremendous opportunity to impact our products and revenue by scaling our GDP with this team.
You can work remotely from anywhere in the U.S. or at Olo's headquarters in NYC on the 82nd floor of One World Trade Center.
What You'll Do
Strategize with other leaders and stakeholders on your team's quarterly roadmap
Lead the team towards executing against the planned roadmap while removing impediments to the team's progress
Driving technical roadmap conversations and decisions around data integrity, GLV, GDP, and CRM as we scale rapidly for our clients
Collaborate and work with other Engineering managers at Olo to drive improvements
Communicate with Product, executive stakeholders, and the greater Engineering team on roadmap progress, track metrics, and achieve results
Communicate with third party partners, clients, and integration partners for integrations on the Platform team's roadmap
Hire great talent and strategically grow your team while also developing tech leads and team leads
Support the team. Develop your staff through 1:1s, coaching, mentoring, and targeted growth plans.
What We'll Expect From You
2-3 years experience in a similar role
Experience managing small and scaling teams building CDP, Business Analytics, Marketing Automation or other similarly complex technologies
Ability to dive deep into different system architecture conversations and decisions
Experience with writing and collaborating on roadmaps including product features and engineering improvements
Experience with managing highly technical teams
Experience with hiring and growing individuals on your team
Experience with driving your team to deliver on roadmap consistently
Experience with communicating with multiple stakeholders
Experience with performance management and driving your team to delivery on the roadmap
Experience with managing remote teams
Empathy and concern for team and individual outcomes
Nice to Have
Experience with javascript technologies
Familiarity with Node.js, Postgres, and AWS
Experience running teams that have built CDP or CRM
Experience running teams that own data integrity
Customer Intelligence & FOH organization's Tech Stack
Languages: Javascript, Typescript
Frameworks: Vue, Node
Datastores: PostgreSQL, ElasticSearch
Deployment: Kubernetes, Helm
Olo is the engine of hospitality powering the restaurant industry's digital transformation. As a leading open SaaS platform, we enable over 600 restaurant brands to jointly reach 85 million connected guests across approximately 84,000 locations. More than two million orders per day run on Olo's platform, allowing brands to maximize the convergence of digital and brick-and-mortar operations while raising the bar on hospitality. The result: brands do more with less and make every guest feel like a regular. With integrations to over 300 technology partners, our customers can build digital experiences with the largest and most flexible restaurant commerce ecosystem on the market. You have likely used Olo and not even known it! Learn more at
olo.com
.
We're remote-friendly.
Since 2015, we have been evolving our culture to continue to support a more distributed workforce and now over 75% of our team works remotely across the U.S. If you're in the New York City area, you can choose to work remotely or from Olo's headquarters, located in
Tribeca.We
offer great benefits, such as 20 days of paid time off, 10 separate sick days, 11 holidays plus year-end closure, fully paid health, dental and vision care premiums, a 401k match, remote-office stipend, company equity, a generous parental leave plan, volunteer time off, gift matching policy, and more!
Our best estimate of the compensation range for this opportunity is $175 - 222k annually, depending on the experience you bring and your location. We look forward to discussing your salary expectations and our full total rewards offerings throughout the interview process.
We encourage you to apply!