VP, Revenue Operations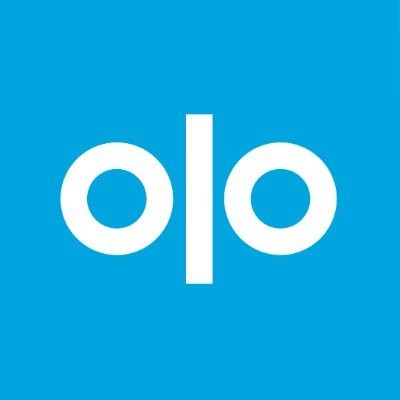 Olo
Operations
New York, NY, USA · Remote
Posted on Wednesday, March 22, 2023
We are looking for an experienced VP, Revenue Operations to partner to our Sales Leadership team in making our Sales team as efficient and effective as possible by using data and metrics to anticipate and predict obstacles. You will be the "chief of staff" for our Sales Leadership and help establish vision, ensure processes are being followed and executed, and be predictive on strengths and weaknesses in the business to develop mitigation plans and ensure we have stop gap coverage, and accelerate what is working.
You will report to the SVP, Commercial Strategy & Operations, and can work remotely from anywhere in the U.S. or at Olo's headquarters in NYC.
What You'll Do
Lead all aspects of Sales operations including process optimization, technology stack, data integrity, and KPI analysis to build operation efficiencies and guide change management within our Sales teams
Support Sales leadership through capacity planning, productivity review, market segmentation, territory carving, quota/incentive design, and headcount allocation
Be a Technical Champion for the Olo Sales tech stack (Salesforce, Clari, Gong, Zoominfo, Linkedin SalesNav, plus more) and work with internal stakeholders to define a strategic roadmap, evaluate and implement new solutions, integrate to existing technologies and help enable the global Sales organization with training and guidance on key capabilities.
Maintain SFDC data accuracy for territory and account assignments, goals, account hierarchy, and age of pipeline, tasks, and projects
Operationalize a forecast methodology, and evaluate sales forecasting results and trends.
Build the sales comp plans to drive and incentivize the right behaviors for results, and work with our Sales Compensation Manager to thoroughly communicate comp structure and provide accurate commission payments
Establish a Deal Desk function to quickly and accurately provide answers to inquiries from Sellers.
Build and implement sales reporting processes and metrics; proactively monitor sales activities to maintain high levels of quality, accuracy and process consistency, and share key metrics for executive and board-level reporting.
Lead change throughout the organization as a purveyor of best practices and process innovation.
Work with the GTM Leadership Team to ensure that the sales operations team is meeting the needs of the sales team in terms of reporting, user support, and manager support, and work to keep them informed and engaged in a fast-moving environment
Collaborate with Sales Enablement to conduct training sessions to educate the sales team on corporate functions, reporting, and tools
Build, grow, and mentor the Revenue Operations team
What We'll Expect From You
12+ years of progressive sales and/or sales operations experience, with 6+ years in leadership and people management roles
B2B SaaS experience strongly preferred
Previous experience growing and scaling a Sales Operations team (including Deal Desk and Sales Compensation) in a hyper-growth environment
Comprehensive understanding of sales processes and methodologies in a scaled sales organization
Excellent analytical and quantitative skills used to translate data and trends, along with market and customer insight, into the execution of a clear selling strategy
Demonstrated success operating in a cross functional environment and delivering outcomes
Proficiency with Salesforce with excellent analytical, reporting, data manipulation, dashboard creation and business intelligence skills
Strong knowledge of other sales and BI tools like Clari
About Olo
Olo is the engine of hospitality powering the restaurant industry's digital transformation. As a leading open SaaS platform, we enable over 600 restaurant brands to jointly reach 85 million connected guests across approximately 84,000 locations. More than two million orders per day run on Olo's platform, allowing brands to maximize the convergence of digital and brick-and-mortar operations while raising the bar on hospitality. The result: brands do more with less and make every guest feel like a regular. With integrations to over 300 technology partners, our customers can build digital experiences with the largest and most flexible restaurant commerce ecosystem on the market. You have likely used Olo and not even known it! Learn more at
olo.com
.
We're remote-friendly. Since 2015, we have been evolving our culture to continue to support a more distributed workforce and now over 75% of our team works remotely across the U.S. If you're in the New York City area, you can choose to work remotely or from Olo's headquarters, located in Tribeca.
We offer great benefits, such as 20 days of paid time off, 10 separate sick days, 11 holidays plus year-end closure, fully paid health, dental and vision care premiums, a 401k match, remote-office stipend, company equity, a generous parental leave plan, volunteer time off, gift matching policy, and more!
Our best estimate of the compensation range for this opportunity is $220k-250k annually depending on the experience you bring and your location. This role is also eligible for incentive compensation. We look forward to discussing your salary expectations and our full total rewards offerings throughout the interview process.
We encourage you to apply!
We value diversity. At Olo, we know a diverse and inclusive team makes our workplace better. Don't meet every single qualification in the job description? Market data shows that women and people of color are less likely to apply to jobs unless they meet every single qualification. We are dedicated to building a diverse, inclusive, and authentic workplace, that is free from discrimination and harassment; this allows us to make better decisions and better serve the communities we're a part of. So if you're excited about this role but your previous experience doesn't align perfectly with every qualification in the job description, we encourage you to apply anyway. You may be just the right candidate for this or other roles.
All applicants receive consideration for employment. We do not discriminate on the basis of race, religion, color, national origin, gender identity, sexual orientation, pregnancy, age, marital status, veteran status, or disability status. If you require further accommodations or have questions regarding accessibility, please contact us at talent@olo.com.