Associate, Electrical Engineer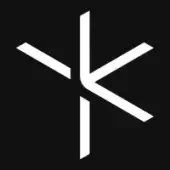 Magic Leap
Other Engineering
Plantation, FL, USA
Posted on Tuesday, September 5, 2023
If you want to be part of a united team where everyone is empowered and trusted to make an impact, then Magic Leap could be the place for you. At Magic Leap you will have the freedom to explore innovative solutions and use your talents to solve real world problems. Working alongside industry experts, here you can grow your skills and play a part in amplifying human potential at the intersection of the physical and digital worlds. We know that successful change and progress are accelerated by diverse perspectives. As we shape our future, everyone's voice matters. Together, we can reimagine the world of work and, with our bold partners, make the impossible, possible.
Job Description
Magic Leap is seeking an Electrical Engineer to join our team and work on advanced research and product development engineering for next generation Magic Leap augmented reality (AR) devices. The engineer will be working on developing new technologies related to imaging, sensing, electro/optical systems, SOC, power management, and memory.
This role is based in our HQ office, Plantation, Florida and requires you to regularly come into the office.
Responsibilities:
Research and development of new technologies from concept to productization
Rapid prototyping including firmware bring up
System and component specification definition
Simulation, modeling, design and test project development
Product system architecture design and implementation
Troubleshooting board issues and implementing tests at system level
Power management and implementing low power systems
Provide technical guidance to other team members in issue resolution and product development.
Development test plan creation to ensure compliance with applicable industry standards
Writing firmware in C/C++, Python and scripting languages
Qualifications:
Good troubleshooting and debugging skills
Familiarity with programming languages such as C/C++, Python, etc.
Solid understanding of digital and analog circuit design
Must work well with interdisciplinary groups
Good communication and documentation skills
0-5+ years of work or internship experience in a related field
Familiarity with image sensors, cameras and/or optical experience.
Knowledge of high-speed interfaces (MIPI, USB, PCIe, DisplayPort, etc) is highly desirable.
Experience working on mixed signal PCBs with high speed controlled impedance signals, power traces, analog signals, etc.
CAD experience (Cadence or other schematics/layout tools)
Simulation experience using PSPICE or similar.
Power management experience (DC/DC converters, LDOs, PMICs, etc) is highly desirable.
BS in Electrical Engineering or related field preferred (Computer Engineering or other).
MS preferred.
Additional Information
All your information will be kept confidential according to Equal Employment Opportunities guidelines.
Our salary ranges are determined by role, level and location. In addition to salary, Magic Leap offers a discretionary bonus, equity, and a fully comprehensive benefits package for eligible employees.
US Base Salary Range
$76,049.47
—
$104,595.26 USD