Configuration Manager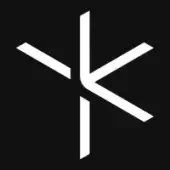 Magic Leap
Plantation, FL, USA
Posted on Wednesday, July 12, 2023
If you want to be part of a united team where everyone is empowered and trusted to make an impact, then Magic Leap could be the place for you. At Magic Leap you will have the freedom to explore innovative solutions and use your talents to solve real world problems. Working alongside industry experts, here you can grow your skills and play a part in amplifying human potential at the intersection of the physical and digital worlds. We know that successful change and progress are accelerated by diverse perspectives. As we shape our future, everyone's voice matters. Together, we can reimagine the world of work and, with our bold partners, make the impossible, possible.
Job Description
As a Configuration Management Manager you will be responsible for a team that provides seamless, rapid and global implementation of material, BOMs, and product data supporting the business strategies and supply chain requirements. Additionally, you will support global master data setup for the products from early development NPI through EOL. We are looking for an individual that creates an environment and coaches the team to be responsive, flexible and able to succeed within an open collaborative peer environment. You must be motivated to work in a data driven environment, have a desire to drive process improvement, and long for the opportunity to analyze systematic issues and implement solutions to challenging problems.
A Materials Subject Matter Expert (SME) serves as the focal point in expertise, development, introduction, and training on specific current or new or functionality within the Materials department. The SME is actively involved in system or process upgrades related to the specific subject matter (Configuration Management), and serves as an integral link for coordination and communication between several areas throughout the company on issues related to the subject matter. Materials Departments: Engineering, Program Management, Sales, IT, Planning, Purchasing, Inventory Control and Logistics
Responsibilities:
As a Configuration Management Manager, you will perform the following activities related to Configuration Management (CM) planning and management:
Organization-wide lead for master data maintenance and escalations.

Interface with all necessary individuals in supporting departments in order to accurately process changes and structure new products.

Analyze problems of diverse scope to identify solutions.

Implement and support Agile, ECN - CM processes

Drive team and organization to meet KPIs for Configuration Management processes.

Lead continuous process improvements focused on systems, reporting, and data analysis efficiencies.

Support the load of the Bills Of Material from Windchill to SAP, and configure all necessary ERP attributes in ERP to support Engineering, Manufacturing, Finance, Supply Chain, Distribution and Sales, where necessary. This includes but it's not limited to: Sales Model BOM generation, BOM accuracy, ERP cost status, Routing, Make/Buy accuracy, Item State management, Consignment Coding, UPC, and all other needed attributes.

Identify, organize, and control software and hardware BOM configuration changes within Magic Leap and our 3PL partners.

Identify, coordinate, and improve where possible, processes for version control and change management.

Support Change Control Board review, approval, and support for all required changes.

Support and facilitate Bill of Material and ECN auditing and reporting.

Serve as the local expert and contact in regards to all matters concerning the specific subject matter.

Actively participate in development and/or training in local or centralized groups including Operations Development specific to the subject matter

Understand standardized departmental functions, processes, procedures, and systems.

Work with the necessary functional areas in detailing requirements for enhancements with respect to the specific subject matter

Review specifications that have been submitted for change by the Materials department prior to system or process development

Continuously evaluate subject matter systems and troubleshoot areas of concern.

Assist in testing and validation phases in regards to the subject matter

Track and communicate all changes/enhancements to existing planning systems including upgrades to current systems.

Ensure proper application of CM process in Product Life Cycle Management (PLM) and Enterprise Resource Planning (ERP) systems.

Identify opportunities for enhancements.
Qualifications
Understand the fundamentals and principles of MRP (SAP is a plus).

Strong knowledge of Materials Master (SAP is a plus).

Strong knowledge on PLM's software.

Strong analytical ability. Proficiency in managing multiple Data Integrity

Proven track record of successful change management accomplishments

Strong and convincing communication skills.

Proficiency in use of personal computers, Microsoft Office products (Excel, Word and PowerPoint) Google and e-mail skills required.

Presentations to upper level.

Proven ability to provide direct supervision of employees.

Minimum of 8 -10 years relevant work experience in Configuration Management, Finance, and/or and Supply Chain.
Formal training in Configuration Data Management (CDM).
PTC Windchill PDM experience.
Familiarity with CAD applications, preferably PTC Creo.
SAP ERP experience.
MS Excel advanced user knowledge.
Database development skills (desirable).
Experience managing complex BOM structures.
Degree in Engineering preferred.
Additional Information
All your information will be kept confidential according to Equal Employment Opportunities guidelines.
#LI-REMOTE
Our salary ranges are determined by role, level and location. In addition to salary, Magic Leap offers a discretionary bonus, equity, and a fully comprehensive benefits package for eligible employees.
US Base Salary Range
$127,475.48
—
$162,231.61 USD