Principal, Reliability Engineer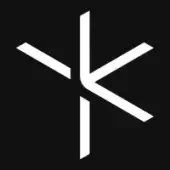 Magic Leap
Plantation, FL, USA
Posted on Friday, May 12, 2023
Job Description
This Reliability Engineer position is a critical position to ensure that product exceeds customer requirements, product risk assessments and evaluation methods are tied to use cases, and that reliability is designed into Magic Leap products. This role spans Design for Reliability through V&V and post launch activities, and requires a person who is practical, hands on, excellent communicator, collaborative, and has strong problem solving skills. Magic Leap is a fast paced and challenging environment working with cutting edge technology and creates a very exciting, but challenging working environment and requires someone who is able to work within a highly multitasking environment.
Responsibilities
Evaluate product use cases and lifecycle and develop associated reliability targets and evaluation methods

Engage with cross functional teams in DFR, V&V, and experimental activities

Develop testing and evaluation methods for new technologies and products, including specialized hardware setup

Document test procedures, and collaborate with lab on associated work instructions

Assess severity and risk for issues identified during reliability testing, including statistically quantifying customer risk

Create reliability testing strategy and plans for new product, engineering/process changes, and ORT

Use a practical and engineering based approach in understanding product sensitivities and acceleration models

Collaborating with engineering teams, reliability organization, and lab to schedule, prioritize and complete product testing according to project timelines

Engage with cross functional teams in root cause, corrective action, and validation activities

Provide input in to phase gate reviews related to product maturity and risk
Qualifications
Minimum of 15 years of reliability engineering experience within the consumer electronics or related industry with electro-mechanical products

Experienced working in a reliability environment that includes direct hands-on involvement in V&V activities.

Knowledge and practical experience in either mechanical or electrical engineering disciplines. SW programming knowledge is a plus.

Experienced working in a cross functional environment, including engineering teams, NPI, and manufacturing

Experienced with test equipment development and design preferred

Experienced working in a global environment with suppliers and / or engineering teams located in different regions

Experience with reliability modeling and statistics, analysis and utilization of tools such as Weibull++

Able to synthesize and effectively communicate information at engineering and management levels

Experience leading DFR activities such as product life cycle and requirements assessment, DFMEA, and functional decomposition

Experienced in developing and implementing environmental, mechanical, and electrical reliability tests. Experienced with cosmetic testing is a plus.

Knowledge and experience with DFM and various manufacturing processes for electro-mechanical equipment is a plus

Ability to write reports, and test procedures.

Dynamic and "can do" attitude individual with the desire to work with a great team and product. Ability to manage & complete multiple tasks simultaneously.
Education
Minimum of Bachelor Degree in mechanical or electrical engineering, or equivalent.
Additional Information
All your information will be kept confidential according to Equal Employment Opportunities guidelines.
Our salary ranges are determined by role, level and location. In addition to salary, Magic Leap offers a discretionary bonus, equity, and a fully comprehensive benefits package for eligible employees.
US Base Salary Range
$140,114.07
—
$196,116.12 USD