VP/Director of Regulatory Affairs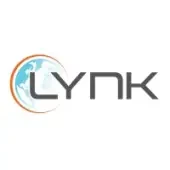 Lynk Global
Legal
Falls Church, VA, USA
Posted on Thursday, May 28, 2020
Job Summary:
An experienced leader who will manage the global regulatory processes required for a new global satellite communications system.
Core Responsibilities:
Manage overall company regulatory strategy and implementation process, U.S. and internationally
Develop and direct regulatory aspects of spectrum coordination and licensing processes on a global basis to acquire market access and ensure regulatory compliance, and support customers
Work closely with Lynk's engineering team in the development of, and execution of, licensing and spectrum strategies
Work closely with engineering team to manage spectrum sharing and constellation licensing studies and analysis in support of corporate strategy
Be aware and informed about global regulatory trends, "consultations", and working group activities that are evolving in real-time
Be effective in affordably leveraging support personnel on a global basis as required
Provide strategic regulatory advice and advocacy support to business development efforts to include new products, new partnerships, and expansion into new countries
Provide regulatory advice to managers of emergency services
Represent and promote the company positions to national administrations, regulators, legislatures, and regional organizations
Travel as required
Required Qualifications:
A Bachelor's degree
5+ years of experience with regulatory processes in wireless telecommunications
2+ years of experience with regulatory processes for satellites (e.g., FCC Part 25)
Experience working with the FCC and with international regulatory bodies
Demonstrated knowledge of, and proven ability to develop and manage, FCC licensing processes and regulations, and to acquire FCC licenses for satellite companies
Ability to learn quickly and thrive in situations where clarity is not well established
Ability to manage key contributors on a global basis
Good writing, presentation, and communication skills
Desired Skills and Experience:
An engineering degree or a Juris Doctor degree
Experience with FCC submission processes
Knowledge of key players in the mobile wireless industry
Understanding of RF spectrum use and policies
Thorough knowledge of RF spectrum technology and trends
Experience working with international regulatory bodies and authorities
Knowledge of space policy principles and understanding of trends
General legal and contract management skills
Experience implementing market entry strategies in mobile wireless industry
ITAR Requirements
To conform to U.S. Government space technology export regulations, applicant must be a U.S. citizen, lawful permanent resident of the U.S., protected individual as defined by 8 U.S.C. 1324b(a)(3), or eligible to obtain the required authorizations from the U.S. Department of State.