Senior Software Engineer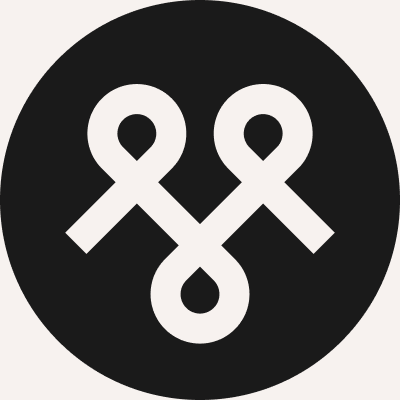 Ladder
Software Engineering
Palo Alto, CA, USA
Posted on Saturday, June 24, 2023
About Ladder
We saw a problem within the life insurance industry: getting covered took too long, involved too much paperwork, and required too many in-person meetings with salesy agents. Having lost his father at a young age, our CEO, Jamie, was determined to make it easier for people to get the coverage they needed to provide for their families. So, we got to work. We developed a method of real-time underwriting and, in doing so, reduced the months-long process of applying for life insurance to minutes. Our digital experience is quick (instant decisions!), loved by users (check out our Trustpilot or Google reviews) and prolific ($60 billion+ in coverage provided).
About the role
We're looking for engineers who are excited to help us reimagine what life insurance can be. The ideal candidate brings demonstrated experience in software engineering, leadership maturity and a deep understanding of the software development life cycle.
As a Senior Software Engineer, you will be responsible for solving a variety of technical challenges and driving the development of software that will democratize the Life Insurance industry. Some of your daily expectations in the role include:
Handling end-to-end development, including coding, testing, debugging, and deployment during each cycle

Designing and developing end-to-end Document Capture solutions
Minimum qualifications:
Bachelor's degree or equivalent practical experience.

At least 5 years of experience with software development in one or more programming languages, and with data structures/algorithms.

At least 3 years of experience testing, maintaining, and/or launching software products, and 1 year of experience with software design and architecture.
Preferred qualifications:
Master's degree or PhD in Computer Science or related technical field.

At least 3 years of experience with API design & development. Full-stack development with some exposure to front-end frameworks.

At least 2 years of experience in a health-related industry and/or highly regulated environment such as finance, insurance, healthcare or pharmaceuticals.
Our engineering culture & values
Check out our Key Values profile
Bottom-up leadership

: teams are most successful when everybody shares their ideas, comfortable that they'll be seriously considered. engineers can and should provide product & business insights.

Ship fast without breaking things

: we've invested heavily in engineering tooling that provides guardrails without getting in your way. We believe in shipping MVPs & iterating quickly rather than waiting for perfection to ship.

Invest in automation

: automating repetitive tasks saves time and reduces errors. We're always on the lookout for manual workflows to automate away.

Continuous improvement

: we learn from our past wins & losses by conducting blameless retros.
Technologies
While it's great if you're already familiar with some of these, we strongly believe that general technical proficiency is more important than knowledge of specific technologies. If the role sounds interesting, please apply even if you don't know any of these technologies!
Frontend: Clojurescript, React, GraphQL
Backend: Clojure, JVM
Infrastructure: Kafka, Docker, Kubernetes, Packer, Terraform, AWS
Data: BigQuery, Tableau, BEAM
What we Offer
Whether you work in our beautiful office in Palo Alto or remotely, Ladder is highly collaborative and fun. To support you in your role, we offer fantastic perks and benefits that reflect our mission of care and support, including:
Excellent medical, dental, and vision coverage

| We offer competitive healthcare,dental and vision plans for you and your family.

Flexible paid time off

| Take the time that you need to rest and recharge, including our week-long winter holiday closure.

Stock options

| We offer competitive stock option packages to participate in the success of building Ladder, including an extended option exercise window of 7 years after two years with Ladder.

A rewarding 401k match program

| We'll match up to 4% of your contributions as you save for your retirement goals.

Ladder Fit Program

| Your health matters. That's why Ladder provides a monthly reimbursement for wellness-related expenses.

Commuter benefits

| When you work from the office, you will receive pre-tax

benefits for your commute and free parking.

A stocked, beautiful new office

| Located in downtown Palo Alto, our office was specifically designed to accommodate all working styles. We've invested in technology to support our hybrid team, plus we provide office snacks and daily catered lunches so that team members can work well and have fun together.

Paid parental leave

|

We think it's crucial that new parents have time to adjust to their new lives without worrying about work. For birthing parents, they are eligible for 6-8 weeks post delivery recovery. Afterwards, all parents inclusive of birthing, adoption, or fostering are eligible for ten weeks of paid baby bonding with a gentle phase-back program, where parents can return to work on a reduced schedule for the first month at full pay.

Work-from-home flexibility and support

| We recognize that everyone's homelife is different and support remote and hybrid work. Upon joining, we provide a one-time remote office stipend for all team members and then a monthly stipend to cover WFH costs such as the internet.

Fun company-wide events

| Whether we work locally or remotely, we genuinely enjoy spending time together. That's why we plan fun virtual and in-person events to let loose and laugh.
The base pay range targeted for this position is $150,000 - $175,000. This role is eligible for equity and benefits as shared above. Base pay is determined by market location and may vary depending on job-related knowledge, skills, and experience.
Ladder is building a diverse team of talented and enthusiastic people. We are an equal opportunity workplace. At Ladder, differences are celebrated and supported to benefit our people, product, and community. Let us know why you're interested in this position and what unique contributions you can make to the Ladder team. We look forward to hearing from you.
Research shows that candidates from underrepresented backgrounds often don't apply for roles if they don't meet all the criteria – unlike majority candidates meeting significantly fewer requirements. We strongly encourage you to apply if you're interested: we'd love to know how you can elevate our team with your unique experience!