Director, Business Operations - Insurance Relations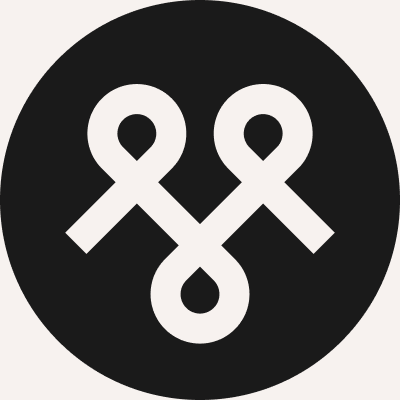 Ladder
Operations
Palo Alto, CA, USA
Posted on Saturday, April 15, 2023
We saw a problem within the life insurance industry: getting covered took too long, involved too much paperwork, and required too many in-person meetings with salesy agents. Having lost his father at a young age, our CEO, Jamie, was determined to make it easier for people to get the coverage they needed to provide for their families. So, we got to work. We developed a method of real-time underwriting and, in doing so, reduced the months-long process of applying for life insurance to minutes. Our digital experience is quick (instant decisions!), loved by users (check out our Trustpilot or Google reviews) and prolific ($60 billion+ in coverage provided).
About the role
The Ladder Business Operations Team is looking for a Director of Business Operations to focus on our insurance relations. This is a new role at Ladder and we are looking for someone excited to build and have high impact! We are looking for someone to lead and build out our Insurance Relations function. It is critical to Ladder's success to build long-term, collaborative relationships between Ladder and its insurance partners, and this role will be instrumental in ensuring that happens. This includes evolving partner strategies, managing new product launches, developing conference strategies, and maintaining clear and consistent reporting. The ideal candidate will be a self-starter, highly analytical, strong communicator, and have an impeccable attention to detail. They will be able to lead and coordinate complex projects end to end. In addition, they must be able to thrive and succeed in an entrepreneurial environment, and not be hindered by ambiguity or competing priorities.
If you're interested in doing mission-driven work with smart, caring people, we'd love to hear from you.
How you'll make a difference
Foster long-term, collaborative relationships with carriers and reinsurers as a primary point of contact for carriers and reinsurers
Lead and collaborate with internal stakeholders on critical carrier and reinsurer communications and strategic decisions; internal stakeholders will include C-suite, Actuary, Product, Underwriting, Data Science, Legal, Compliance, and Finance
Plan insurance partner offsites to ensure they meet the goals of both Ladder and our partners
Develop communications and strategies for key conferences we're attending
Coordinate and develop carrier reporting (e.g., monthly and quarterly reviews) and ad-hoc meeting materials
Manage cross-functional efforts to find and launch new carriers and reinsurers
Assist in launching new insurance products
Coordinate insurance product refilings
Ensure that our programs are profitable for both Ladder and our insurance partners
Who you are
10+ years of relevant experience in a fast-paced, technologically oriented corporate environment
A Bachelor's or Master's Degree
Experience in Business Operations, Management Consulting, and/or Investment Banking preferred
Experience working in the Insurance/Insurtech industry preferred
Demonstrated ability to lead complex projects end to end
Outstanding executive-level verbal and written communication skills
Passion for solving complex problems, and building scalable processes
Impeccable attention to detail, follow-through, and resourcefulness
Experience working with large datasets and using practical statistical analyses
Ability to effectively manage time, prioritize tasks and work within deadlines with little supervision
Comfort working in a high growth, constantly changing environment
What we Offer
Whether you work in our beautiful office in Palo Alto or remotely, Ladder is highly collaborative and fun. To support you in your role, we offer fantastic perks and benefits that reflect our mission of care and support, including:
Excellent medical, dental, and vision coverage

| We offer competitive healthcare, dental and vision plans for you and your family.

Flexible paid time off

| Take the time that you need to rest and recharge, including our week-long winter holiday closure.

Stock options

| We offer competitive stock option packages to participate in the success of building Ladder, including an extended option exercise window of 7 years after two years with Ladder.

A rewarding 401k match program

| We'll match up to 4% of your contributions as you save for your retirement goals.

Ladder Fit Program

| Your health matters. That's why Ladder provides a monthly reimbursement for wellness-related expenses.

Commuter benefits

| When you work from the office, you will receive pre-tax

benefits for your commute and free parking.

A stocked, beautiful new office

| Located in downtown Palo Alto, our office was specifically designed to accommodate all working styles. We've invested in technology to support our hybrid team, plus we provide office snacks and daily catered lunches so that team members can work well and have fun together.

Paid parental leave

|

We think it's crucial that new parents have time to adjust to their new lives without worrying about work, so we provide all parents inclusive of birthing, adoption, or fostering ten weeks of paid baby bonding.

Work-from-home flexibility and support

| We recognize that everyone's homelife is different and support remote and hybrid work. Upon joining, we provide a one-time remote office stipend for all team members and then a monthly stipend to cover WFH costs such as the internet.

Fun company-wide events

| Whether we work locally or remotely, we genuinely enjoy spending time together. That's why we plan fun virtual and in-person events to let loose and laugh.
The base pay range targeted for this position is $180,000 - $225,000. This role is eligible for equity and benefits as shared above. Base pay is determined by market location and may vary depending on job-related knowledge, skills, and experience.
Ladder is building a diverse team of talented and enthusiastic people. We are an equal opportunity workplace. At Ladder, differences are celebrated and supported to benefit our people, product, and community. Let us know why you're interested in this position and what unique contributions you can make to the Ladder team. We look forward to hearing from you.
Research shows that candidates from underrepresented backgrounds often don't apply for roles if they don't meet all the criteria – unlike majority candidates meeting significantly fewer requirements. We strongly encourage you to apply if you're interested: we'd love to know how you can elevate our team with your unique experience!