VP RCM Billing + Systems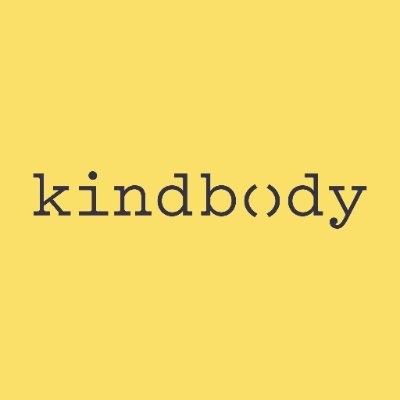 Kindbody
Posted on Saturday, August 12, 2023
About Kindbody
Kindbody is a leading fertility clinic network and family-building benefits provider for employers offering comprehensive virtual and in-person care. Kindbody's clinically managed program includes fertility assessments and education, fertility preservation, genetic testing, in vitro fertilization (IVF), donor and surrogacy services, and adoption, as well as physical, mental, and emotional support from preconception through postpartum. Kindbody is the trusted fertility benefits provider for more than 90 employers, covering more than 2.4 million lives. Many thousands more receive their fertility care directly from Kindbody throughout the country at signature clinics, mobile clinics, and partner clinics. As the fertility benefits provider, technology platform, and direct provider of high-quality care, Kindbody delivers a seamless, integrated experience with superior health outcomes at lower cost, making fertility care more affordable and accessible for all. Kindbody has raised $154 million in funding from leading investors including Perceptive Advisors, GV (formerly Google Ventures), RRE Capital, Claritas Health Ventures, Rock Springs Capital, NFP Ventures, and TQ Ventures.
About the Role
As the Vice President of Revenue Cycle Management Billing and Systems, you will be responsible for overseeing and optimizing the billing processes and systems within the organization. Your primary focus will be to ensure accurate and timely billing operations, maximize revenue, and improve overall efficiency and effectiveness. You will lead a team of professionals and collaborate with various departments to drive revenue cycle performance and support financial goals.
This role is a full time remote position with occasional travel.
Responsibilities
Develop and implement strategic plans to enhance the organization's revenue cycle management billing and systems, aligning with overall business objectives.
Provide leadership and guidance to the revenue cycle management team, including associate directors, managers, accounts receivable specialists and medical billers.
Oversee the billing processes, including charge capture, coding, claims submission, payment posting, and denial management, to ensure accuracy and timely reimbursement.
Monitor key performance indicators (KPIs) and implement strategies to improve revenue cycle metrics, such as days in accounts receivable, net collection rate, and denial rates.
Collaborate with cross-functional teams, including finance, IT, clinical and practice operations, to ensure effective integration and utilization of billing systems and technologies.
Stay up-to-date with industry trends, regulations, and best practices related to revenue cycle management, billing, and reimbursement methodologies.
Identify process improvement opportunities and implement changes to optimize revenue cycle operations, enhance productivity, and reduce costs.
Develop and maintain strong relationships with payers, vendors, and other external stakeholders to negotiate favorable contracts, resolve billing disputes, and stay informed about changes in reimbursement policies.
Implement and enforce compliance programs and policies related to billing and revenue cycle management, ensuring adherence to regulatory requirements and industry standards.
Prepare and present reports, financial analyses, and performance metrics to executive leadership and other stakeholders, highlighting areas for improvement and proposing actionable strategies.
Identify key automations and/or opportunities to use software and other technologies, including working with the Kindbody Technology Team to improve RCM efforts through the KindEMR.
Who You Are
Bachelor's degree in healthcare administration, business administration, or a related field. Master's degree is preferred.
Extensive experience (10+ years) in revenue cycle management, billing operations, or related roles, preferably in a healthcare or medical billing setting.
Proven leadership skills with the ability to manage and inspire a team of professionals.
In-depth knowledge of billing processes, coding standards, reimbursement methodologies, and healthcare compliance regulations (e.g., HIPAA)
Strong understanding of healthcare information systems, billing software, and revenue cycle management technologies.
Excellent analytical and problem-solving skills, with the ability to identify trends, analyze financial data, and make strategic decisions.
Effective communication and interpersonal skills, with the ability to collaborate with various stakeholders, negotiate contracts, and influence change.
Strong organizational skills and the ability to manage multiple priorities in a fast-paced environment.
Perks and Benefits
Kindbody values our employees and wants to do everything to ensure that our employees are happy and professionally fulfilled, but also that they have the opportunity to be healthy. We are committed to providing a number of affordable and valuable health and wellness benefits to our full time employees, such as paid vacation and sick time; paid time off to vote; medical, dental and vision insurance; FSA + HSA options; Company-paid life insurance; Short Term + Long Term Disability options; Paid Parental Leave (up to 12 weeks fully paid dependent on years of service); 401k plans; free Peloton membership, monthly guided meditation and two free cycles of IVF/IUI or egg freezing and free egg storage for as long as you are employed.
Additional benefits, such as paid holidays, commuter transit benefits, job training & development opportunities, social events and wellness programming are also available. We are constantly reevaluating our benefits to ensure they meet the needs of our employees.
In an effort to protect our employees and our patients, Kindbody strongly encourages all employees to be fully vaccinated against Covid-19. However, some states are requiring that all healthcare workers be fully vaccinated. Candidates seeking employment at Kindbody in the following states will be required to be fully vaccinated against COVID-19 and provide proof of your COVID-19 vaccine prior to your start date of employment: California, Colorado, Illinois, New York, New Jersey and Washington. All other states are exempt from this requirement. If you cannot receive the COVID-19 vaccine because of a qualifying legal reason, you may request an exception to this requirement from the Company.
--
Kindbody is an Equal Employment Opportunity employer. We strongly support the principles of equal employment opportunity in all of our employment and hiring policies and practices and believe that a more diverse and inclusive workplace will benefit our patients, care partners, and Kindbody employees. We administer our employment and hiring policies and practices without regard to race, color, religion, sex, gender, gender identity, gender expression, pregnancy, citizenship, national origin, ancestry, age, disability, medical condition, military service, military or veteran status, genetic information, creed, marital status, sexual orientation, or any other status protected by federal, state, or local law.