Clinic Nurse- Austin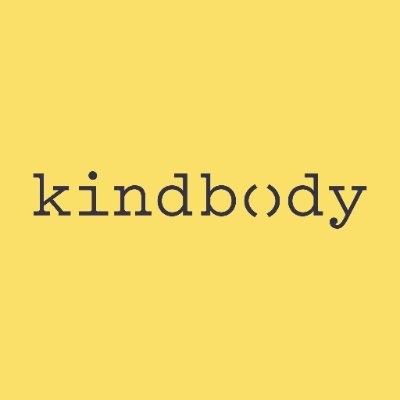 Kindbody
Austin, TX, USA
Posted on Tuesday, August 1, 2023
About Kindbody
Kindbody is a leading fertility clinic network and family-building benefits provider for employers offering comprehensive virtual and in-person care. Kindbody's clinically managed program includes fertility assessments and education, fertility preservation, genetic testing, in vitro fertilization (IVF), donor and surrogacy services, and adoption, as well as physical, mental, and emotional support from preconception through postpartum. Kindbody is the trusted fertility benefits provider for more than 110 employers, covering more than 2.4 million lives. Many thousands more receive their fertility care directly from Kindbody throughout the country at signature clinics, mobile clinics, and partner clinics. As the fertility benefits provider, technology platform, and direct provider of high-quality care, Kindbody delivers a seamless, integrated experience with superior health outcomes at lower cost, making fertility care more affordable and accessible for all.
About the Role
As an experienced IVF Nurse reporting to our Clinic Manager you will be working in a fast-paced, rapidly growing environment where you will be relied on for your expertise, professionalism, and collaboration. This role is a full time position and is based out of our Austin Clinic located at 100 Colorado Street Austin, TX 78701

Monday-Friday 7 AM - 5 PM; rotating weekends/holidays
Responsibilities
Provide frequent and effective communication with patients about their treatment instructions, medications and upcoming steps

Preparation of all patients for treatment, including confirming testing and consent requirements are complete for all patients scheduled for treatment

Reviewing medication protocols and instructions with patients; Ensuring patient comprehension of the use, instructions, precautions, side effects and risks relating to required treatment medications

Monitor patients through recovery after surgical procedures

Perform nursing triage services and health advice for patients over the phone.

Completing patient education and preparation

Maintaining accurate and thorough medical records utilizing EMR

Establish a compassionate environment by providing emotional and psychological support to patients and patients' families

Additional duties as requested
Who You Are
Graduate of an accredited nursing program; BSN or higher strongly preferred
Experience in a medical office setting, especially in fertility and women's health, will greatly contribute to your success as a fertility nurse and is strongly preferred
Current RN license in good standing required in Texas
Must maintain RN licensure (including obtaining required CEs)
Current CPR/BLS certification required
Must have great communication skills and be a people-oriented person
Exceptionally well organized and be able to multitask
Be able to comfort and care for patients
Proficient at keeping patients records
Perks and Benefits
Kindbody values our employees and wants to do everything to ensure that our employees are happy and professionally fulfilled, but also that they have the opportunity to be healthy. We are committed to providing a number of affordable and valuable health and wellness benefits to our employees, such as paid vacation and sick time; paid time off to vote; medical, dental and vision insurance; FSA + HSA options; Company-paid life insurance; Short Term + Long Term Disability options; Paid Parental Leave (up to 12 weeks fully paid dependent on years of service); 401k plans; monthly guided meditation and two free cycles of IVF/IUI or egg freezing and free egg storage for as long as you are employed.
Additional benefits, such as paid holidays, commuter transit benefits, job training & development opportunities, social events and wellness programming are also available. We are constantly reevaluating our benefits to ensure they meet the needs of our employees.
In an effort to protect our employees and our patients, Kindbody is requiring all employees to be fully vaccinated against Covid-19. Any candidate seeking employment at Kindbody will be required to be fully vaccinated against COVID-19 and provide proof of your COVID-19 vaccine prior to your start date of employment. If you cannot receive the COVID-19 vaccine because of a qualifying legal reason, you may request an exception to this requirement from the Company.
--
Kindbody is an Equal Employment Opportunity employer. We strongly support the principles of equal employment opportunity in all of our employment and hiring policies and practices and believe that a more diverse and inclusive workplace will benefit our patients, care partners, and Kindbody employees. We administer our employment and hiring policies and practices without regard to race, color, religion, sex, gender, gender identity, gender expression, pregnancy, citizenship, national origin, ancestry, age, disability, medical condition, military service, military or veteran status, genetic information, creed, marital status, sexual orientation, or any other status protected by federal, state, or local law.