Senior Data Platform Engineer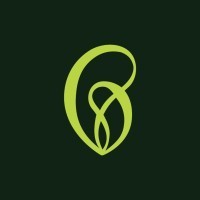 Bowery Farming
Software Engineering
New York, NY, USA
Posted on Tuesday, October 31, 2023
At Bowery, we're making wildly delicious food more accessible to everyone. Driven by our proprietary end-to-end technology, our farms are transforming the entire fresh food supply chain to be simpler, safer, and vastly more sustainable.
We have 5 farms in operation (including state-of-the-art R&D and innovation farms) and we're just getting started. We're backed by tech and agriculture industry leaders with $647M in equity and debt capital, and our products are sold in over 1,400 locations.
Working at Bowery is more than just a job. It's a chance to make a global impact with first-of-its-kind technology and ridiculously good food. We're always looking for passionate minds to grow (and eat) with us! Ready to make a real difference? Join us. We'd love to have you here.
About The Role:
This is an opportunity to join a small, tight-knit team and make a substantial impact at Bowery. We're looking for someone that can learn, adapt and roll with a fast-paced, ever-changing environment and who isn't afraid of uncertainty. This role at Bowery means building data pipelines, modeling our increasingly broad data warehouse, and architecting infrastructure which will scale with our quickly growing farms. The data function at Bowery is central to the vision of the company as well as its day-to-day operation. You'll be part of the Data & AI team which is responsible for everything from collecting data, to reporting facts, investigative analysis, building machine learning, and computer vision models.
What You'll Do:
You'll build integrations between our data warehouse and data-sources such as enterprise SaaS and industrial machines to give the data team full visibility and ownership of the "source of truth".
You'll transform the raw data produced by the farm into a comprehensive data warehouse as the authoritative source for all facts about the business.
You'll partner with our Data Scientists to model and transform the data in our data warehouse with an engineer's eye towards scalability and maintainability.
You'll create internal frameworks, tools, packages, and technical documentation to improve efficiencies within Bowery
You'll build data products that support and can be utilized by multiple cross functional teams within Bowery including Agricultural Scientists, Roboticists, Operations Leaders.
You'll collaborate on the design of data tools and products used by our modern farmers, agricultural scientists, and other cross-functional teams to drive positive change.
You'll collaborate with our Software and Machine Learning engineers to continue to use the best available technology and patterns to keep the Data Platform evolving and effective.
You'll contribute to Bowery's data-driven culture, and influence best practices.
You won't find yourself working with the Facebook Ads API, managing a Spark cluster, or allocating disk space in your HDFS.
Who You Are
You have experience writing and maintaining production quality code
You are knowledgeable and opinionated about warehouse data modeling and know how to keep this critical foundation healthy while it grows.
You are fluent in SQL and Python, and likely enthusiastic about the leverage created by dbt and Snowflake.
You are comfortable working in a highly technical team and educating others on contributing through version control, reviewing code, and managing processes in production.
You've got a natural attention to detail and drive for order that yields accuracy and reliability in the data you work with.
You have experience in and a passion for democratizing data to support clear stories and decision-making.
You're confident in taking ownership of projects from start to finish and enjoy the process of turning nebulous ideas into reality.
You believe that teams succeed and fail together and take responsibility for ensuring the success and safety of your teammates.
Who We Are
Bowery is a place where everyone is welcome, included and empowered to reach their full potential
We live our shared values every day in both big and small ways: opt-in, think wildly different, break barriers together & be kind to the core
We are a mission-driven team of unconventional thinkers, problem-solvers, optimists and activators
We share a passion for giving back more to the planet than we take, growing deliciously abundant food without abundant harm
We are excited to hear from you!
Our commitment to eliminating bias and ensuring pay equity goes beyond pay transparency. Click here (
https://bit.ly/3CUwuUY
) to learn more about how compensation works at Bowery, how we came up with the salary on this job posting, and what we're doing to ensure your compensation is internally and externally equitable.
The salary for this role will be either $160,000 or $185,000, depending on the level you're assessed at. If this role is of interest to you, we encourage you to apply no matter what so we can see your profile and background. You can trust us to make an assessment based on your unique skills and experience and communicate where you are leveled.
Bowery is an equal opportunity employer - a place that celebrates unique backgrounds, qualities, and cultures that will enrich the workplace. We are attempting to redefine what a sustainable agricultural supply chain can look like. We cannot achieve this mission without a team that reflects the diversity of people who want fresh, locally grown food in regard to race, ethnicity, gender, sexuality, age, national origin, religion, family status, disability, military status, and experience. We strongly encourage people from marginalized communities to apply to join our team.