R&D Specialist (Mon-Fri)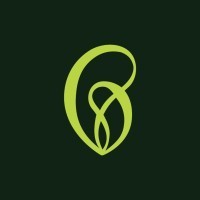 Bowery Farming
Kearny, NJ, USA
Posted on Friday, July 28, 2023
At Bowery, we're making wildly delicious food more accessible to everyone. Driven by our proprietary end-to-end technology, our farms are transforming the entire fresh food supply chain to be simpler, safer, and vastly more sustainable.
We have 5 farms in operation (including state-of-the-art R&D and innovation farms) and we're just getting started. We're backed by tech and agriculture industry leaders with $647M in equity and debt capital, and our products are sold in over 1,400 locations.
Working at Bowery is more than just a job. It's a chance to make a global impact with first-of-its-kind technology and ridiculously good food. We're always looking for passionate minds to grow (and eat) with us! Ready to make a real difference? Join us. We'd love to have you here.
About The Role:
Bowery Farming is looking for a passionate and committed R&D Specialist to join the AgScience Team. The R&D Specialist will be responsible for execution of farming and R&D related tasks in the R&D facilities. With the goal of operational excellence, the R&D Specialist will work with the R&D Experiment Coordinator, R&D Team Leads and Scientists to execute the day to day operations of the R&D farms including seeding, transplanting, data collection, irrigation and harvesting. The R&D Specialist will also work to collect specialized data, crop measurements and recipes configurations partnering with the Experiment Coordinator, R&D Team Leads and scientists on experiment design, execution, crop monitoring and on continuous improvement projects.
* The shift for this role is Monday-Friday 8:00-4:30 pm
What You'll Do:
Set up and maintain experimental & farming systems
Breakdown of farming experiments - clean trays, reservoirs, pipes, and rafts.
Plant Science - mass measurements, assist in taking plant physiology measurements including leaf and flower size and area, collection of water and plant samples for analysis, execution of routine lab analyses and data entry
Assist with genotyping and breeding programs
Collection of compliance data
Plant Culture - work involved in seeding, transplanting, irrigation, pollination, harvesting, shelf life data
Recipes optimization
Handling of special scientific equipment
Who You Are:
Strong attention to detail
Ability to work independently in a highly collaborative team environment
A high level of ownership of the R&D operations
Drive for innovation and continuous improvement
The schedule for this role is Monday-Friday 8AM-4:30PM, but a willingness to work occasionally on weekends when production needs call for it is required
Who We Are:
Bowery is a place where everyone is welcome, included, and empowered to reach their full potential
We live our shared values every day in both big and small ways: opt-in, think wildly different, break barriers together & be kind to the core
We are a mission-driven team of unconventional thinkers, problem-solvers, optimists, and activators
We share a passion for giving back more to the planet than we take, growing deliciously abundant food without abundant harm
We are excited to hear from you!
Benefits as Good as Our Greens:
Free benefits from Day 1 for employee (Medical, Dental, Vision)
Heavily subsidized benefits for your family from Day 1
16 weeks of fully paid parental leave for all new parents (full-time employees)
Competitive vacation and sick time off
401K & company stock
Company paid Life Insurance, Short and Long Term Disability
Free Mental Health Resources and Wellness Benefits including Spring Health (personalized quality therapy and psychiatry for mental health needs), Headspace (unlimited access to guided meditation sessions, Aaptiv (virtual fitness classes), Carrot (family forming support), Quit Genius (support for quitting addictive habits)
Uniforms and PPE provided by Bowery
Free leafy greens & more…
Bowery Farming celebrates unique backgrounds, qualities, and cultures that enrich the workplace. Join us in creating an inclusive work environment that is free of bias and discrimination, where everyone can be their authentic self. We strongly encourage people from all walks of life and underrepresented backgrounds to apply and join the Bowery Farming team. We are an equal-opportunity employer.
We gladly evaluate accommodations and do our very best to provide them to anyone who needs them. If you need any accommodations during the application or interview process, please send a note to recruiting@boweryfarming.com just letting us know you'd like to discuss an accomodation and we'll respond right away. Please let us know if you have any questions about this process!
Our commitment to eliminating bias and ensuring pay equity goes beyond pay transparency.
Click here
(
https://bit.ly/3hwUyq1
) to learn more about how compensation works at Bowery, how we came up with the salary on this job posting, and what we're doing to ensure your compensation is internally and externally equitable.
We think the starting salary for this role is $18.00 per hour, but it might vary depending on skills and experiences. If this role is of interest to you, you should apply no matter what. You can trust us to make an assessment based on your unique skills and experience and communicate that with you.