Sustainable Technology Specialist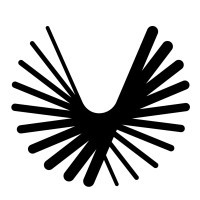 Boom Supersonic
IT
Centennial, CO, USA
Posted on Thursday, May 11, 2023
About Boom Supersonic
Boom Supersonic is transforming air travel with Overture, the world's fastest airliner — optimized for speed, safety, and sustainability. Serving both civil and government markets, Overture will fly at twice the speed of today's airliners and is being designed to run on 100% sustainable aviation fuel (SAF). Boom's vision is to bring families, businesses, and cultures closer together through supersonic travel and make the world dramatically more accessible.
Are you passionate about building the supersonic future? Come join the team and help us make aviation history!
Role Overview
Boom Supersonic is seeking a sustainable technology specialist with a background in technical program management. In particular, this role requires both a technical background and strong project management skills, able to lead the application, execution, and report out of grants and contract work.
The sustainable technology specialist will work closely with various internal groups, particularly engineering, commercial, and policy, to identify relevant technologies which advance Boom's sustainability mission and pair them with open funding opportunities. Examples of these technologies include those which reduce supersonic aircraft fuel burn, noise, and emissions; integrate sustainable materials into Overture and Boom facilities; and advance and accelerate SAF production among many others. This position will report to the VP of Sustainability.
Roles and responsibilities:
Support Boom's sustainable technology development program, focused on reducing supersonic aircraft noise and emissions.

Interface with engineering and commercial organizations to identify and prioritize aircraft and engine technologies which align with Boom's product roadmap.

Project manage and actively contribute to sustainability related government funded projects, including application, execution, and reporting.

Provide technical expertise to support the research and development of sustainable technologies.

Identify relevant government grants and contracts, including from the FAA, DOE, NASA, and other federal agencies.
Required Qualifications:
Master's degree in relevant aviation, sustainability, science, engineering, or analytical field

5 years of experience (or equivalent post-grad work)

Strong technical research skills, particularly the ability to synthesize results and author reports

Familiarity with at least one of the following topics: supersonic aerodynamics, jet engine propulsion systems, aircraft sub-system architectures, aircraft or engine noise, sustainable aviation fuel

Ability to effectively communicate complex topics to various audiences using a range of mediums; in particular, strong writing skills
Preferred Qualifications
Ph.D. related to aviation or sustainable technologies

Experience with life cycle assessments and techno-economic assessments

Record of securing and executing on government projects

Familiarity with aviation environmental standards and regulatory practices

Quantitative background, including competency in a common coding language (e.g. MATLAB, Python, C++)
Compensation:
Salary range for this position is $150,000 - $170,000 annually and is based upon years of experience that is commensurate with the level of the position

Robust equity program with significant upside potential