Vehicle Design Integration Engineer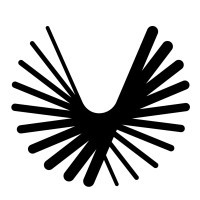 Boom Supersonic
Design
Centennial, CO, USA
Posted on Saturday, April 8, 2023
About Boom Supersonic
Boom Supersonic is transforming air travel with Overture, the world's fastest airliner — optimized for speed, safety, and sustainability. Serving both civil and government markets, Overture will fly at twice the speed of today's airliners and is designed to run on 100% sustainable aviation fuel (SAF). Boom's vision is to bring families, businesses, and cultures closer together through supersonic travel and make the world dramatically more accessible.
Are you passionate about building the supersonic future? Come join the team and help us make aviation history!
Role Overview
Boom is seeking an experienced Vehicle Design Integration Engineer. In this role you'll be responsible for integrating complex systems and subsystems into the Overture aircraft. Candidates should have an appreciation of the equipment under development, and be able to maintain focus on integrating equipment at an aircraft level to provide an aircraft system function.
You'll create processes that enable technical discipline teams to mature designs through aircraft development milestones, and guide them through the release process, resolving design issues and ensuring adherence to Boom design standards. By providing exceptional support to those teams, the aircraft systems and components will integrate effectively to meet applicable requirements. Your work will support the entire aircraft, enabling colleagues to produce their best designs.
Responsibilities
Establish design guidelines and standards, based on industry best practices, to be used by the entire internal and external Engineering organization.

Define major integrated architectures and processes that are used to design the aircraft (e.g. Product Structure, Interface Control system, and Space Allocation systems).

Work with the Product Lifecycle Management (PLM) group to implement Engineering requirements to the 3DEXPERIENCE environment and serve as a key manager of the aircraft digital twin.

Document workflows, release processes and business practices related to the management of design data.

Guide development of working functional system models through 3-dimensional integration checks and best design practices. Check designs against processes and requirements. Participate in change review boards to evaluate change impact to interfacing systems and design attributes.

Act as a lead source of support on issues reported by designers related to the release, quality and integration of their designs.
Required Knowledge, Skills, and Abilities:
Bachelor, Master or Doctorate of Science degree in engineering with 10 or more years of experience in aerospace or an equivalent combination of technical education and aerospace experience

Aerospace background with complex, integrated platforms, or experience with a wide range of aircraft systems, including Airframe, Avionics, Electrical Power, Flight Controls, Mechanical Systems, Fuel Systems, Environmental Control Systems, and Powerplant.

Experience working with multi-disciplined stakeholders (engineering, manufacturing, product management, program management, senior leadership, certification manager).

Demonstrated proficiency with at least one CAD system and at least one PLM system.

Excellent problem solving leadership skills; capable of solving hard, complex, ambiguous technical problems and capable of helping others do the same. Understands the key characteristics of world-class teams and fosters growth among peers in that direction.

Excellent persuasive communication skills, the ability to interface and communicate effectively with different groups and levels of leadership internally and externally.

Ability to read and interpret technical drawings, models and documents.
Preferred Knowledge, Skills, and Abilities:
14 CFR Part 25 certification experience.

Experience managing requirements on a complex, multi-tiered program.

Experience with Dassault's 3DEXPERIENCE platform (especially CATIA, ENOVIA and related trigrams and workbenches)

Experience working with certification agencies to track and manage agency records.

Experience in a leadership role on at least one aircraft program from initial concept through flight and certification.

Exposure to configuration management aspects of ARP4754 Guidelines For Development Of Civil Aircraft and Systems
Compensation:
The Base Salary Range for this position is $127,000 - $173,000. Actual salaries will vary based on factors including but not limited to location, experience, and performance. The range listed is just one component of Boom's total rewards package for employees. Other rewards may include performance bonuses, long term incentives/equity, an open PTO policy, and many other progressive benefits.
To conform to U.S. Government aerospace technology export regulations (ITAR and EAR), applicant must be a U.S. citizen, lawful permanent resident of the U.S., protected individual as defined by 8 U.S.C 1324b(a)(3), or eligible to obtain the required authorizations from the U.S. Department of State. Learn more about ITAR here (https://www.pmddtc.state.gov/?id=ddtc_public_portal_itar_landing)
Boom is an equal opportunity employer and we value diversity. All employment is decided on the basis of qualifications, merit and business need.
Want to build a faster future? Come join Boom.