Airframe Structures Engineer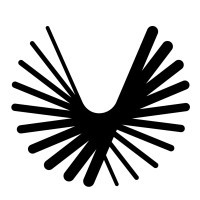 Boom Supersonic
Centennial, CO, USA
Posted on Saturday, March 4, 2023
About Boom Supersonic
Boom Supersonic is transforming air travel with Overture, the world's fastest airliner — optimized for speed, safety, and sustainability. Serving both civil and government markets, Overture will fly at twice the speed of today's airliners and is designed to run on 100% sustainable aviation fuel (SAF). Boom's vision is to bring families, businesses, and cultures closer together through supersonic travel and make the world dramatically more accessible.
Are you passionate about building the supersonic future? Come join the team and help us make aviation history!
Role Overview
We are seeking an experienced and versatile Structures Engineer to join our team. You will have proficiency in the design, analysis and manufacture of composite and metallic aerospace structures and experience with development of hardware from concept to manufacture. You will be able to work in a fast-paced environment, at times without the standard tools and processes available in larger organizations.

Responsibilities
Preliminary and detailed design of composite and metallic aircraft structures.

Support configuration development and trade studies.

Support manufacturing teams and external suppliers through fabrication and assembly of the aircraft.

Hand analysis of primary and secondary aircraft structures.

Develop test plans and oversee component and assembly level structural tests.

Support material allowable development.

Create test plans, specifications, and other documentation for the development of flight hardware.

Create or modify existing CAD Models in a PLM environment.

Communicate effectively across engineering disciplines.

Required Knowledge, Skills, and Abilities
Bachelor, Master or Doctorate of Science degree in engineering with 10 or more years of experience in aerospace or an equivalent combination of technical education and aerospace experience

10+ years of structures design experience.

Demonstrated proficiency with at least one CAD system.

Excellent communication skills, ability to interface effectively with different engineering groups internally as well as existing and potential suppliers.

Demonstrated experience creating CAD models and designing composite and metallic components and structures.

Team building communication skills, the ability to interface effectively with different groups internally and externally.

Demonstrated experience in key technical disciplines: metallic & composite materials, material & processes, load path, stress, finite element modeling.

Problem-solving leadership skills are a must; can lead a team through solving hard, complex, ambiguous technical problems.

Preferred Knowledge, Skills, and Abilities
Previous experience with full zone design ownership/responsibility on a development aircraft.

Ability to understand early development priorities, using appropriate design depth.

Familiarity with FAR Part 23 and Part 25 requirements.

Materials testing and certification experience.

Aircraft structure certification experience.

Knowledge of design methods typically employed in large OEMs.

Coupon and element level structural testing experience.

Experience with component and assembly level structural tests.

Experience with finite element analysis of aerospace structures.

Hands on composite fabrication experience.
Compensation
The Base Salary Range for this position is $127,000 - $173,000. Actual salaries will vary based on factors including but not limited to location, experience, and performance. The range listed is just one component of Boom's total rewards package for employees. Other rewards may include performance bonuses, long term incentives/equity, an open PTO policy, and many other progressive benefits.
To conform to U.S. Government aerospace technology export regulations (ITAR and EAR), applicant must be a U.S. citizen, lawful permanent resident of the U.S., protected individual as defined by 8 U.S.C 1324b(a)(3), or eligible to obtain the required authorizations from the U.S. Department of State. Learn more about ITAR here (https://www.pmddtc.state.gov/?id=ddtc_public_portal_itar_landing)
Boom is an equal opportunity employer and we value diversity. All employment is decided on the basis of qualifications, merit and business need.
Want to build a faster future? Come join Boom.