Flight Sciences Director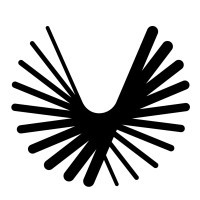 Boom Supersonic
Centennial, CO, USA
Posted on Friday, February 3, 2023
About Boom Supersonic
Boom Supersonic is transforming air travel with Overture, the world's fastest airliner — optimized for speed, safety, and sustainability. Serving both civil and government markets, Overture will fly at twice the speed of today's airliners and is designed to run on 100% sustainable aviation fuel (SAF). Boom's vision is to bring families, businesses, and cultures closer together through supersonic travel and make the world dramatically more accessible.
Are you passionate about building the supersonic future? Come join the team and help us make aviation history!
Role Overview:
As part of a hardworking and accomplished team of specialists, you will lead the talented Flight Sciences organization within Boom's Engineering team reporting directly to the Vice President of Engineering. The Flight Sciences organization is dedicated to the science of aircraft behavior and motion in flight.
As Director of Flight Sciences you will guide a team of leaders and individual contributors. You will coordinate the deployment of your team across diverse business units and program(s). This will include adapting to their changing needs and resolving sophisticated issues that arise from contending priorities. Additionally, you will be responsible for handling overall performance of the team including technical capabilities, certification activities, identifying and filling skill gaps, budget planning, conducting performance and merit and promotion assessments. You will help guide the advancement of team members careers through mentoring and the alignment of work assignments with team member goals. Additionally, you ensure the work products meet quality standards of the company.
You will share in the team's impact of development activities as we help business units achieve their mission! This position will directly impact the history of aerospace by bringing back supersonic flight to civilians. It will require your dedicated and detailed attention towards safe supersonic flight.
On any given day you might:
Direct efforts and oversee the internal teams related to Aerodynamics, Stability & Control, Guidance, Navigation, and Control (GN&C), or Flight Operations

Provide subject matter expert level technical leadership, mentoring and guidance on both practical and theoretical aspects

Provide direction on validation and verification of systems requirements

Ensure timely and accurate delivery of system level certification and documentation

Oversee and direct a team, monitoring tasks and ensuring on schedule delivery

Facilitate communication, discussion, decision making, and conflict resolution

Manage the scheduling, budget, resources and suppliers

Report status to ensure milestones are met in support of the overall program schedule
Responsibilities:
Support the annual planning process including working with business unit customers to forecast the flight sciences demand across the company

Provide tools, process and resources required to meet the different flight sciences needs for the different programs and business units

Leverages advanced principles, theories, and concepts of complex technical subjects to provide direction for employees

Own and Manage shared Hardware-in-the-loop and control law development laboratory spaces (demand, allocation, budget)

Ensures proper identification and management of risks, opportunities, assumptions and dependencies on supported projects

Development of technical capabilities roadmaps, technology roadmaps and other forward thinking strategic artifacts for the flight sciences team

Develop the directorate's vision/aspiration, objectives, goals, and metrics

Author job descriptions and lead all aspects of the hiring process to achieve the demands of your internal customers within the constraints of the business. This includes both direct hire and contingent labor

Manage director reports including performance evaluations, facilitate career growth opportunities and handle the compensation/promotion process

Embody, promote, and mentor the Boom leadership principles and culture
Required Qualifications:
B.S. degree in Engineering or equivalent

15+ years of demonstrated experience managing technical teams and/or leading functional groups, with responsibility for technical quality of work delivered and career management of employees and experience in system formulation, development, and/or operations with technical experience in one or more of the following subject areas: Aerodynamics, Performance, Stability & Control, Guidance, Navigation, and Control (GN&C), or Flight Operations

Previous project leadership or engineering management experience

Ability to maintain positive and professional relationships, and contribute to building a positive culture of inclusion and diversity

Start to finish CFR Part 23 / Part 25 aircraft certification program
Preferred Qualifications:
M.S. degree in Engineering or equivalent

FAA Designated Engineering Representative

Control Law development

In-depth and current knowledge of Part 25 regulatory requirements

Strong/proven problem-solving skills across multi-disciplinary skill sets

Strategic leader with very strong decision making and communication skills
Compensation:
The Base Salary Range for this position is $187,000 - $253,000. Actual salaries will vary based on factors including but not limited to location, experience, and performance. The range listed is just one component of Boom's total rewards package for employees. Other rewards may include performance bonuses, long term incentives/equity, an open PTO policy, and many other progressive benefits.
To conform to U.S. Government aerospace technology export regulations (ITAR and EAR), applicant must be a U.S. citizen, lawful permanent resident of the U.S., protected individual as defined by 8 U.S.C 1324b(a)(3), or eligible to obtain the required authorizations from the U.S. Department of State. Learn more about ITAR here (https://www.pmddtc.state.gov/?id=ddtc_public_portal_itar_landing)
Boom is an equal opportunity employer and we value diversity. All employment is decided on the basis of qualifications, merit and business need.
Want to build a faster future? Come join Boom.