Aircraft Performance Engineer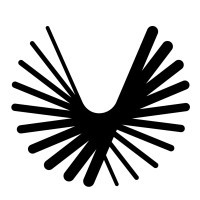 Boom Supersonic
Centennial, CO, USA
Posted on Tuesday, January 31, 2023
About Boom Supersonic
Boom Supersonic is transforming air travel with Overture, the world's fastest airliner — optimized for speed, safety, and sustainability. Serving both civil and government markets, Overture will fly at twice the speed of today's airliners and is designed to run on 100% sustainable aviation fuel (SAF). Boom's vision is to bring families, businesses, and cultures closer together through supersonic travel and make the world dramatically more accessible.
Are you passionate about building the supersonic future? Come join the team and help us make aviation history
Role Overview:
We're seeking an Aircraft Performance Engineer to join the Overture team. You will be collaborating with team members across the Boom team on all aspects of aircraft performance and new product development.
Responsibilities include development and use of new and existing tools, aircraft performance analysis from preliminary design through entry into service, flight test plan development, flight test analysis, and aircraft certification.
A typical day at work would be:
Developing and using physics-based computer tools to analyze aircraft performance for phases of flight including takeoff, climb, supersonic and subsonic cruise, descent, approach, landing, and overall mission performance.
Analyzing flight test and wind tunnel data to support the development of the aircraft performance database.
Supporting the development, review, and approval of performance data for airplane flight
manuals, operations manuals, and certification compliance reports.
Coordinating with aviation authorities (FAA, EASA, etc.) regarding compliance with aircraft performance regulations.
Assisting in the development and review of certification plans and compliance checklists.
Responding to data requests and questions from potential customers and operators regarding published performance data as well as supporting marketing efforts to provide customized aircraft performance requests.
Maintaining and improving current legacy performance analysis tools as well as developing and documenting both new and modified methods.
Required Knowledge, Skills, and Abilities:
Bachelor, Master or Doctorate of Science degree in engineering with 10 or more years of experience in aerospace or an equivalent combination of technical education and aerospace experience
A strong understanding of fixed wing subsonic and supersonic aerodynamics, propulsion, and performance.
A thorough understanding of aircraft flight characteristics, first-principles analysis, and
performance methods.
Experience with transport category aircraft certification programs (Part 25).
Strong computer programming skills in MATLAB.
Strong skills in communication and collaboration.
Preferred Knowledge, Skills, and Abilities:
Advanced Engineering Degree.
Experience in supersonic aircraft.
Experience using C++.
Experience using version control software such as GitHub.
Potential candidate for FAA Flight Analyst DER
Compensation:
The Base Salary Range for this position is $127,000 to $173,000. Actual salaries will vary based on factors including but not limited to location, experience, and performance. The range listed is just one component of Boom's total rewards package for employees. Other rewards may include performance bonuses, long term incentives/equity, an open PTO policy, and many other progressive benefits.
To conform to U.S. Government aerospace technology export regulations (ITAR and EAR), applicant must be a U.S. citizen, lawful permanent resident of the U.S., protected individual as defined by 8 U.S.C 1324b(a)(3), or eligible to obtain the required authorizations from the U.S. Department of State. Learn more about ITAR here (https://www.pmddtc.state.gov/?id=ddtc_public_portal_itar_landing)
Boom is an equal opportunity employer and we value diversity. All employment is decided on the basis of qualifications, merit and business need.
Want to build a faster future? Come join Boom.