Propulsion Engineer - Engine Build-Up (EBU)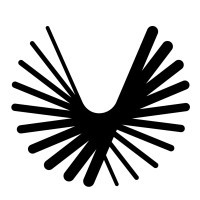 Boom Supersonic
Centennial, CO, USA
Posted on Wednesday, December 14, 2022
About Boom Supersonic
Boom Supersonic is transforming air travel with Overture, the world's fastest airliner — optimized for speed, safety, and sustainability. Serving both civil and government markets, Overture will fly at twice the speed of today's airliners and is designed to run on 100% sustainable aviation fuel (SAF). Boom's vision is to bring families, businesses, and cultures closer together through supersonic travel and make the world dramatically more accessible.
Are you passionate about building the supersonic future? Come join the team and help us make aviation history!
Role Overview
Boom Supersonic is seeking a Propulsion Systems Engineer to conduct Engine Build-Up (EBU) development and design. In this role you will be responsible for the entire lifecycle of the product from development of a new design and continues through production, engine testing and certification. You will support qualification testing, system validation and verification. You will also be responsible for overseeing the suppliers for engine systems and sub-systems. In this role you will interact with the global teams of all engine program stakeholders.
Responsibilities
Manage requirements definition, participate in technical reviews and assessment and supplier selection

Primary focal for all Engine Build-Up development and project management

Lead Engine Build-Up initiatives in a team environment, performing requirements analysis and systems engineering for engine

Communicate with suppliers, external customers, and senior leadership regularly to discuss technical issues and resolution and support design reviews

Perform detailed design work for Engine Build-Up (EBU) components, assembly layout, systems integration, and configuration management

Develop Interface Control Documents (ICD), develop and or compile technical documentation in support of design evolution

Provides guidance to other design engineers and oversee the completion of the assigned mechanical system

Ensures that technical objectives and projects are met on schedule and budget

Support program and technical reviews during the development and integration of propulsion systems

Establish and strengthen relationships across departments for technical alignment, problem solving and collaboration (engineering, supply management, program office, finance)

Actively participates in regular program reviews and technical meetings

Travel up to 25% domestically and internationally in support of engine program completion
Qualifications
15+ years experience in requirements engineering or systems engineering

A relevant bachelor's or master's degree (e.g. in Aerospace Engineering, Electrical/Mechanical Engineering, Systems Engineering or Computer Science)

Experience managing requirements on a complex, multi-tiered program.

Experience working with multi-disciplined stakeholders (engineering, manufacturing, product management, program management, senior leadership, certification manager).

Excellent problem solving leadership skills; capable of solving hard, complex, ambiguous technical problems and capable of helping others do the same

Excellent leadership skills— understands the key characteristics of world-class teams and fosters growth among peers in that direction

Persuasive—must be able to win support of internal and external parties alike

Excellent communication skills, the ability to interface and communicate effectively with different groups and levels of leadership internally and externally

Superb organizational skills and acute attention to detail
Compensation
The Base Salary Range for this position is $153,000 - $207,000. Actual salaries will vary based on factors including but not limited to location, experience, and performance. The range listed is just one component of Boom's total rewards package for employees. Other rewards may include performance bonuses, long term incentives/equity, an open PTO policy, and many other progressive benefits.
To conform to U.S. Government aerospace technology export regulations (ITAR and EAR), applicant must be a U.S. citizen, lawful permanent resident of the U.S., protected individual as defined by 8 U.S.C 1324b(a)(3), or eligible to obtain the required authorizations from the U.S. Department of State. Learn more about ITAR here (https://www.pmddtc.state.gov/?id=ddtc_public_portal_itar_landing)
Boom is an equal opportunity employer and we value diversity. All employment is decided on the basis of qualifications, merit and business need.