Director, Commercial Finance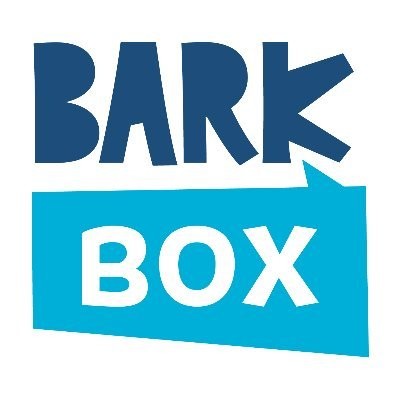 BarkBox
Accounting & Finance
New York, NY, USA
Posted on Tuesday, October 31, 2023
ABOUT BARK
Here at BARK, we love dogs and their people. We're looking to make all dogs happy throughout the entire world (we're not kidding). Think Disney for dogs -- we make magic for dogs and their people through our products, events, and experiences.

Our ambition level is high, the opportunity is huge, and our love for dogs is through the roof! We launched in 2011 with BarkBox, a monthly-themed subscription of all-natural treats and clever toys. Since then, we've shipped more than 70 million toys and treats to dogs across the world and use all of that direct customer feedback to inform new initiatives and ways to make magic between dogs and their people. We've since expanded into other offerings as well, as we aim to become THE Dog Company for every family with a four-legged, belly-scratch-loving, interspecies family member.
THE TEAM
The Commerce Finance team partners with the commercial team to develop business plans to successfully grow our expanding toy and consumables portfolio, especially in retail and with on-line customers. From supporting the business in evaluating customer pricing, overall promotional and marketing investments, customer and product profitability, through to monitoring channel performance to targets, building forecasts and annual and long range growth plans. Basically we ensure the company is always on track to meeting (or beating!) its goals so we can make ALL dogs happy.
WHO WE'RE SNIFFING FOR
We are looking for a dynamic and highly motivated Director to lead our Commerce Finance team. This role will be responsible for driving high-growth business performance through financial planning, value-added reporting and analysis, and business partnership with the commercial leaders of our retail and third party on-line channels. Reporting to the Head of FP&A, and working closely with the CFO, this is a highly visible role in the organization with opportunities for growth. The ideal candidate has experience of working in a CPG environment, selling into the retail channel, supporting the evaluation of new product launches, establishing pricing and promotional plans and managing trade deductions.
The ability to impact and influence business decisions is a critical component of the role, along with being comfortable challenging business partners. Experience of managing and developing others across the finance team is also key.
This is a great opportunity to add-value, learn and grow in a fast-paced environment, partnering with business leaders focused on delivering significant growth over the coming years.
KEY DUTIES
Partner with the Commerce Team to support and drive value-added commercial decisions
Develop / evaluate customer plans, including pricing, promotional support and marketing investments to ensure profitable channel growth
Partner closely with the commercial team on business model innovation and forward-looking strategies
Build channel sales and profit forecasts, annual and long range growth plans, at the customer and product line level
Build, maintain, and improve financial reporting and KPIs to measure channel performance against targets and partner with the business to identify and action opportunities for profitable growth
Enhance the current customer and product profitability reporting suite, and coach the business teams to leverage these along with financial models to enable commercial decision making
Support the business in developing robust innovation pipeline analytics to enable rapid, profitable innovation roll out
Partner with FP&A and Controller Teams to accelerate the close process and develop value added financial reporting
Focus on talent development and support growth of direct and indirect reports
EXPERIENCE
6+ years of CPG industry experience within FP&A and Commercial Finance (covering planning, financial modeling and decision analytics
3+ years of managerial experience
Previous experience working in a startup/high-growth environment preferred
Experience with NetSuite and financial planning/business intelligence tools a plus
SKILLS & QUALIFICATIONS
Driven self-starter who is comfortable operating in a dynamic, fast-paced environment
Mature and confident team player with the ability to impact and influence business decisions, and comfortable challenging business partners Ability to synthesize financial data into insights that drive actionable business recommendations
Big Four trained CPA or MBA a plus.
This position is a full-time exempt position. It is located on-site at our office in New York City. (4 days a week in office required). We offer health insurance for both you and your pup, 401k, wonderful team lunches, cold brew on tap, and a dog to pet anytime you wish.
PAY TRANSPARENCY
The base salary range for this position is $175,000- $220,000
This position is eligible for equity
**This compensation range is based on BARKs good faith estimate as of the date of this posting and may be modified in the future. Actual pay for this position will depend on a variety of variables including location, travel, internal equity, experience, education, skills and expertise.