Senior Technical Project Manager, Data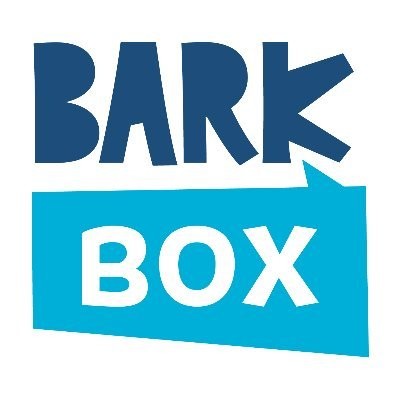 BarkBox
IT, Operations
New York, NY, USA
Posted on Thursday, August 24, 2023
New York, NY Hybrid - Full Time
ABOUT BARK
Here at BARK, we love dogs and their people. We're looking to make all dogs happy throughout the entire world (we're not kidding). Think Disney for dogs -- we make magic for dogs and their people through our products, events, and experiences.

Our ambition level is high, the opportunity is huge, and our love for dogs is through the roof! We launched in 2011 with BarkBox, a monthly-themed subscription of all-natural treats and clever toys. Since then, we've shipped more than 70 million toys and treats to dogs across the world and use all of that direct customer feedback to inform new initiatives and ways to make magic between dogs and their people. We've since expanded into other offerings as well, as we aim to become THE Dog Company for every family with a four-legged, belly-scratch-loving, interspecies family member.
THE TEAM
Meet the Data, Analytics & Machine Learning (DAML) Team, a squad of professionals dedicated to transforming how BARK leverages data, AI and analytics to create delightful experiences for dogs and their humans. Comprising data scientists, data engineers, and BI professionals, we're a close-knit family united by our passion for innovation, creativity, and, of course, our love for dogs.
Here's what sets us apart:
Innovation: We employ cutting-edge techniques to analyze and manipulate data, driving key business decisions and enhancing customer experiences.
Collaboration: Creativity meets collaboration in our team, where data-driven insights are paired with dog-driven enthusiasm.
Culture: We celebrate our unique quirks and talents, fostering a diverse, lively, and supportive environment where everyone has a voice.
This high-visibility role offers an opportunity to join our dynamic squad, reporting to the VP of DAML, and working hand-in-paw with partners throughout BARK to coordinate and execute strategic initiatives with precision and impact. If you're someone who thrives in an engaging and innovative atmosphere, you might just be the perfect fit to join our pack!
WHO WE'RE SNIFFING FOR
First and foremost, you are an excellent communicator with an analytical and detail-oriented mind. You have a gift for keeping initiatives moving forward smoothly, getting everyone coordinated, and making sure each team has what they need to execute within the broader context of the organization's goals. Your personal brand is energy, optimism, organization, and forward movement. You stay calm under pressure and know how to rally people and get the job done. Of course, a love for dogs doesn't hurt either!
KEY DUTIES
Coordinate technical projects across multiple teams, ensuring clear requirements, plans, goals, and resource needs.
Identify gaps and dependencies between teams, working closely with product managers, directors, and VPs to achieve and maintain alignment.
Facilitate cross-functional meetings, document decisions and action items, and ensure follow-through.
Act as the main point of contact for all project-related communication with stakeholders, including regular status updates and meetings.
Implement quality control processes to ensure that deliverables meet requirements.
Keep technical roadmaps and docs organized and up to date.
Identify potential risks in projects and implement mitigation strategies to ensure that projects stay on track.
Work with Product Managers and Tech Leadership on long-term planning.
Provide guidance, support, and mentorship to team members, fostering a culture of continuous learning and growth within the DAML and the broader organization.
EXPERIENCE
4+ years of experience working in an executive-facing role, coordinating large cross-functional projects to successful completion.
Experience translating between technical and business stakeholders.
Track record of excellence in a dynamic startup environment.
Experience managing multiple work streams under compressed timeframes.
Knowledge of data science and analytics processes is a bonus.
SKILLS & QUALIFICATIONS
Bachelor's degree in Computer Science, Information Technology, Business Administration, Project Management, or relevant experience.
PMP certification, or relevant experience.
Skilled at creating and maintaining presentations, flowcharts, gantt charts, etc.
Excellent written and verbal communication skills.
High proficiency in Google Slides, Google Docs, Google Sheets and Excel.
Organized, analytical, and able to synthesize complex information.
Experience with data analysis tools such as Tableau, SQL, Python, etc. are a bonus.
This position is a full-time salaried position. We offer health insurance for both you and your pup, 401k, unlimited PTO, cold brew on tap, and a dog to pet anytime you wish.
At BARK, we believe that diversity fuels innovation and creates a richer experience for our employees and customers. We are committed to building a team that represents a variety of backgrounds, perspectives, and skills. Therefore, we actively encourage applications from individuals of all races, ethnicities, religions, genders, ages, sexual orientations, disabilities, veteran status, and other characteristics that make our team unique. If you share our passion for dogs and are excited about working in an inclusive environment where your individuality is celebrated, we want to hear from you! Experience with dogs is a plus, but all backgrounds and experiences are valued here.
Please Note: BARK requires all employees or guests entering our space to provide proof of up to date covid-19 vaccinations. Exemption and/or accommodation requests will be reviewed on a case by case basis.
PAY TRANSPARENCY
The base salary range for this position is $125,000 -$140,000
This position is eligible for equity
**This compensation range is based on BARKs good faith estimate as of the date of this posting and may be modified in the future. Actual pay for this position will depend on a variety of variables including location, travel, internal equity, experience, education, skills and expertise.