Senior Analytics Engineer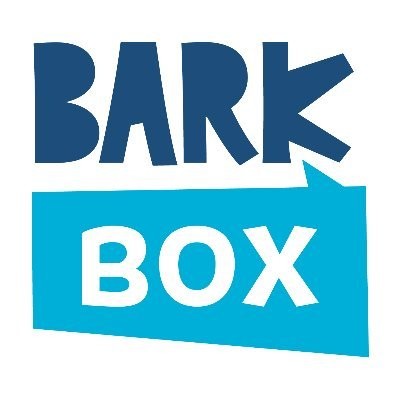 BarkBox
Software Engineering, Data Science
Philippines
Posted on Thursday, August 24, 2023
Philippines - Remote
ABOUT BARK
Here at BARK, we love dogs and their people. We're looking to make all dogs happy throughout the entire world (we're not kidding). Think Disney for dogs -- we make magic for dogs and their people through our products, events, and experiences.

Our ambition level is high, the opportunity is huge, and our love for dogs is through the roof! We launched in 2011 with BarkBox, a monthly-themed subscription of all-natural treats and clever toys. Since then, we've shipped more than 70 million toys and treats to dogs across the world and use all of that direct customer feedback to inform new initiatives and ways to make magic between dogs and their people. We've since expanded into other offerings as well, as we aim to become THE Dog Company for every family with a four-legged, belly-scratch-loving, interspecies family member.
WHO ARE WE?
Meet the Data, Analytics & Machine Learning (DAML) Team, a squad of professionals dedicated to transforming how BARK leverages data, AI and analytics to create delightful experiences for dogs and their humans. Comprising data scientists, data engineers, and BI professionals, we're a close-knit family united by our passion for innovation, creativity, and, of course, our love for dogs.
Here's what sets us apart:
Innovation: We employ cutting-edge techniques to analyze and manipulate data, driving key business decisions and enhancing customer experiences.
Collaboration: Creativity meets collaboration in our team, where data-driven insights are paired with dog-driven enthusiasm.
Culture: We celebrate our unique quirks and talents, fostering a diverse, lively, and supportive environment where everyone has a voice.
This role offers an opportunity to join our dynamic squad, reporting to the Director, Business Intelligence, and working hand-in-paw with partners throughout BARK to coordinate and execute strategic initiatives with precision and impact. If you're someone who thrives in an engaging and innovative atmosphere, you might just be the perfect fit to join our pack!
WHO WE'RE LOOKING FOR
We are looking for an experienced Analytics Engineer to join our rapidly growing Data and Analytics team! You will be partnering with Analysts, Data and Machine Learning Engineers, Data Scientists and Business Stakeholders to deliver well-defined, transformed, tested, and code-reviewed data assets to enable data-driven decision making across the company. Plus, you'll get to hang out with dogs - if this sounds like you, reach out!
KEY DUTIES
Build upon our common data framework so that all data is accessible to analysts and data scientists throughout the company.
Collaborate cross functionally with business users to gain an expert level understanding of business context.
Triage ad-hoc data issues as they arise while contributing to testing and tooling to improve data quality.
Simplify and automate reporting, metrics and dashboards; build solutions to support self-service users in addition to leadership.
Implement best practices in the areas of data integrity, test design, analysis, validation, and documentation.
Apply engineering best practices to design, build, and maintain critical data pipelines to ensure operational reliability and modularity.
Collaborate with data engineers on infrastructure projects and advocate for (and emphasize) the business value of applications.
Maintain deliverables, projects and timelines for business stakeholders.
EXPERIENCE
6+ years of experience in analytics engineering, data engineering, business intelligence or technical data analytics role.
Advanced expertise in writing complex queries in SQL (Redshift, PostgreSQL, BigQuery) and ETL optimization techniques within cloud based data warehouses (eg. RedShift, BigQuery).
Solid understanding of data warehouses and business intelligence tools such as Tableau, Periscope, Domo, Looker as well as data pipeline management technologies, schema design, and dimensional/semantic data modeling.
Experience at B2C businesses or subscription based companies is encouraged.
Experience with Github and Airflow is a major plus.
SKILLS & QUALIFICATIONS
An understanding of the difference between SQL that works and performant SQL.
Knowledge of Python for scripting and data manipulation.
Excellent communication skills, particularly when explaining technical or complex matters to less technical stakeholders.
Ability to leverage tools, business intuition, and attention to detail for data validation and QA.
Strong time management and prioritization skills with ability to manage multiple projects simultaneously
Passionate for building the best version of whatever you're working on.
Must love dogs (non-negotiable - you think we're kidding? Nope).
This position is a full-time salaried position. It is located at our office in New York but open to remote possibility as well. We offer health insurance for both you and your pup, 401k, unlimited PTO, cold brew on tap, and a dog to pet anytime you wish.
At BARK, we believe that diversity fuels innovation and creates a richer experience for our employees and customers. We are committed to building a team that represents a variety of backgrounds, perspectives, and skills. Therefore, we actively encourage applications from individuals of all races, ethnicities, religions, genders, ages, sexual orientations, disabilities, veteran status, and other characteristics that make our team unique. If you share our passion for dogs and are excited about working in an inclusive environment where your individuality is celebrated, we want to hear from you! Experience with dogs is a plus, but all backgrounds and experiences are valued here.